Chocolate Cake Recipe: Chocolate cake is a delicious cake that is baked with chocolate or cocoa as a primary ingredient. It can be made in various forms, such as a layered cake or a single-layer sheet cake. It is typically frosted with chocolate frosting or chocolate ganache and can be garnished with chocolate shavings, chocolate chips, or cocoa powder. chocolate cakes can be made with different types of chocolate, such as milk chocolate, dark chocolate, or semisweet chocolate, and can be made in a variety of flavours, such as chocolate raspberry or chocolate peanut butter. Some variations of chocolate cake can include ingredients like coffee, which can enhance the chocolate flavour. Overall, Chocolate Cake is a rich, moist and delicious dessert that is loved by many people. The Hunar Online Baking Course is designed to provide a comprehensive introduction to the baking industry.
Let's start with the Chocolate Cake Recipe:-
Ingredients:
2 cups all-purpose flour
2 cups granulated sugar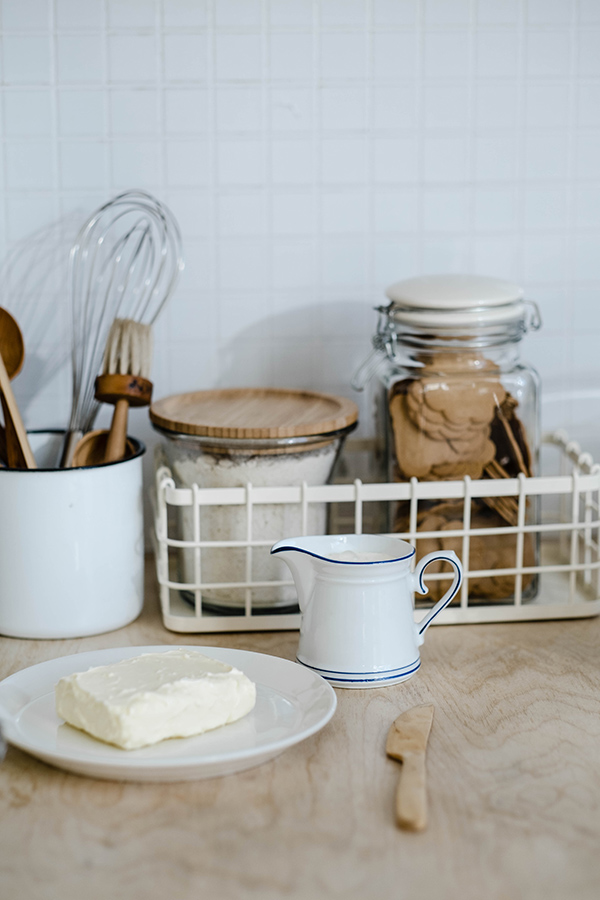 3/4 cup unsweetened cocoa powder
2 teaspoons baking powder
1 teaspoon baking soda
1/2 teaspoon salt
1 cup whole milk
1/2 cup vegetable oil
2 large eggs
2 teaspoons vanilla extract
1 cup boiling water
Instructions to bake a Chocolate Cake Recipe:
Preheat your oven to 350 degrees F (180 degrees C).
Grease and flour two 9-inch round cake pans.
In a large mixing bowl, combine the flour, sugar, cocoa powder, baking powder, baking soda, and salt.
In a separate mixing bowl, combine the milk, vegetable oil, eggs, and vanilla extract. Mix well.
Slowly add the wet ingredients to the dry ingredients and mix until well combined.
Gradually stir in the boiling water, being careful not to overmix.
The batter will be thin, but that's okay. Divide the batter evenly between the prepared cake pans.
Bake in the preheated oven for 30-35 minutes, or until a toothpick inserted into the centre of the cakes comes out clean.
Let the cakes cool for 10 minutes in the pans, then turn them out onto a wire rack to cool completely.
Once the cakes are cooled, you can frost and decorate them as desired.
Enjoy your delicious homemade chocolate cake!
Optional: you can add your favourite frostings such as chocolate ganache, buttercream, whipped cream, or any other. You can also add some chocolate chips or nuts for added texture and flavour. This recipe is a classic, simple, and easy-to-make chocolate cake recipe that is moist and delicious. It is perfect for birthdays, parties, or any special occasion. You can also make it as a simple weeknight dessert treat.
HUNAR ONLINE BAKING AND CAKE-MAKING COURSE
Hunar online cake-making class is a course or workshop that teaches individuals how to make cakes from scratch. The class may cover a variety of topics, such as baking techniques, decorating techniques, and recipe development. Participants typically learn through hands-on instruction, with an experienced cake maker leading the class and providing guidance and feedback. Classes may be held in a variety of settings, such as cooking schools, community centres, or even online. They can be designed for all levels, from beginners to advanced bakers. Our Baking Course contains:
1. All-in-one Baking Course
2. All in one Cake Making Course
3. Short Baking Course
4. Short Cake Making Course
5. Chocolate Making Course Online
Learn the nuances of baking in this online baking course. The course has over 40 recipes and prescribes different classes. In this class, you will learn how to prepare all the foods that we normally bake. It helps you become independent and confident. Thousands of women have learned new skills and become financially independent through this online baking course. Our online baking courses allow you to learn about bread, biscuits, chocolate, and much more at home. Now you can take all these courses at home on one platform. You will also have the opportunity to learn from our experts and speak privately. This online baking course provides a platform for all women across the country to clean and present their "HUNAR".
Apart from the above, there are so many ways to learn the latest cake baking recipes at home, in a couple of months. We are always ready to welcome you to our platform. Learn in your language. Now that you know how to learn about the baking of Chocolate cake and recipes at home, put all your creativity together and coated them with the sweetness of your memories.
Also Read: Why Learn Baking Courses Online?- Benefits and Scope
At Hunar Online, you will get access to detailed video lessons and can learn from anywhere. You will get 24/7 faculty support and a chance to learn from the experts in the industry. Also, You can watch our trial classes and get a glimpse of our courses. You can start learning your favourite course by downloading the app.
So, what are you waiting for? Join Hunar Online Courses and do what you always wanted to do.