Chocolate Cake Recipe is one of the most searched terms on the Internet. If you want to celebrate something or want to change your mood, chocolate always works! Who does not like to eat sweets or chocolates? And it is not possible to talk about sweets and the name of cake or chocolate cake does not come! Want to cater your sugar cravings or can't wait to eat Chocolate Truffle Cake? In this blog, we are sharing Chocolate Truffle Cake Recipe. By its name, it might sounds tough but it is very easy to make at home. So, let's try this Chocolate Cake Recipe and satisfy your craving!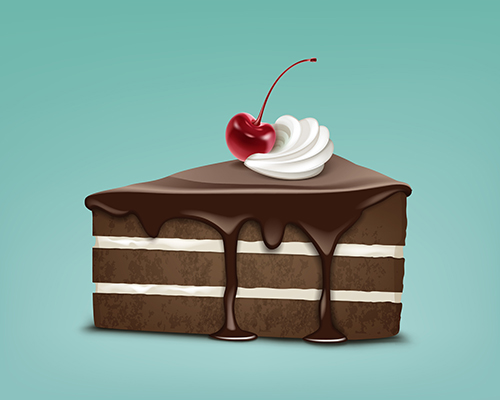 BAKING INGREDIENTS (for 5 servings)
Milk- ¾ Cups
Butter- 1 Cup
Eggs- 3
All purpose flour- 2 Cups
Chocolate- 250 gm (semi sweet preferable)
Vanilla Essence- 2 tablespoon
Sugar- 1 Cup
Baking Soda- 1 tablespoon
Salt- ½ tablespoon
Cocoa Powder- 1 teaspoon
Heavy Whipped Cream- 2 cups
FOR GANACHE
Chopped Chocolate- 250 gm
Heavy Whipped Cream- ½ Cup
FOR FILLING
Chopped Chocolate- 100 gm
Butter- 6 tablespoon
Sugar- ½ Cup
Whipped Cream- ½ Cup
HOW TO MAKE CHOCOLATE TRUFFLE CAKE?
Prepare the Cake Mix
First and most important thing is to preheat. Grease your baking pan and put it under the microwave. Preheat your microwave up to 300° for 5 minutes. If you have more than one tin/pan, grease them all along. Take a large saucepan and add chopped chocolates and unsalted butter in it. Put the pan on gas with lower heat. Stir it to avoid lumps and wait for it, until it gets melted and mixed. Turn off the gas and Put the pan aside and let it cool down. After getting cool, it will convert into a smooth chocolate paste.
Add in All the Ingredients
Take another large bowl and add, all purpose flour also known as Maida, Salt, Sugar and Baking Soda. Mix it with a spoon. Now, add Eggs, Vanilla Essence and Cocoa Powder. Mix all the cake batter ingredients one by one and gradually. Beat it with light strokes and mix everything all together. Now Cake Batter is ready to bake!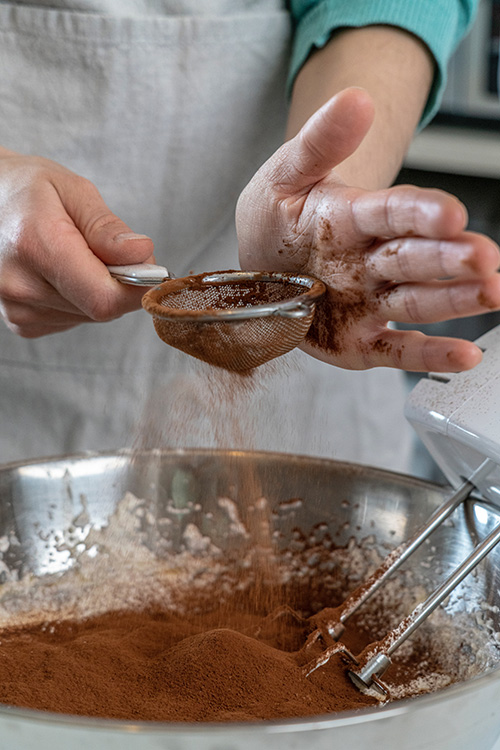 Bake the Delicious Chocolate Cake
Take a 9 inch baking pan/bowl, and grease with Vegetable Oil. Cut the butter paper in the shape of the radius of the pan. Spread the butter paper in it. Pour cake batter in that 9 inch baking pan. Set it properly and put it under the microwave oven and let it cook for 30 to 35 minutes. Once it looks like it's baked, check it with the help of a toothpick. Take it out and leave it to be cool.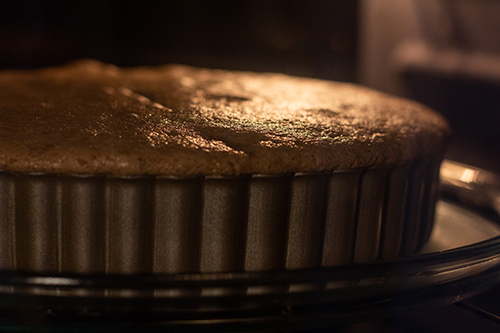 Prepare Filling
For the filling, melt butter and chocolate in a small saucepan. To prepare the filling, take a pan and add the rest of the cooking to his chocolate and butter. Add powdered sugar and heavy cream and mix until smooth. Chocolate ganache is an equal combination of chocolate and warm cream or whipped cream.
Chocolate Ganache
Made solely from cream and any chocolate (dark, milk, or white), chocolate ganache is a rich chocolate concoction that can be used as a sauce, frosting, frosting, filling, or dipping. Chop the chocolate into small pieces. The smaller it is, the more evenly it will melt. Pour the whipped cream over the chocolate in a heatproof bowl. Put the chocolate under the cream as much as possible. Let stand uncovered for 10 minutes. Mix the cream and chocolate together until you have a smooth, glossy chocolate sauce.
Cake Presentation
For frosting the cake, always use a bowl with ice. Frosting can't be done at room temperature. It has a flavour similar to frosting, and the main characteristic of frosting is its thickness. Frosting uses fats like butter as the main ingredient to give it more structure than frosting. Frosting can be used for toppings similar to frosting, but is also commonly used as a filling. Its consistency makes it suitable for piping and similar decorative shapes commonly found on cakes and cupcakes. Add food colouring or other ingredients to create a bright, vibrant finish that completely covers anything underneath the frosted layer. You can create colours.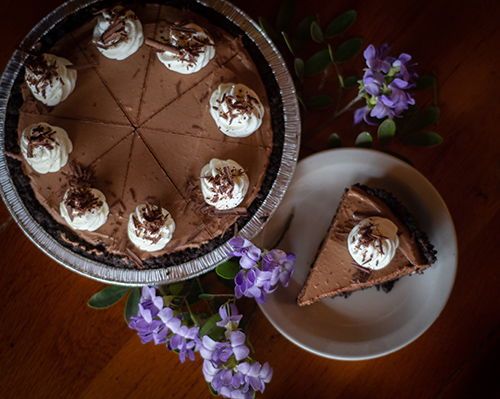 Apart from this Chocolate Cake Recipe, you can learn to make and bake different types of chocolate cakes and other flavour cakes by just sitting at your home, in a couple of months. Hunar Online offers courses in Baking courses and Cake Making Courses. You will get the best baking experts with several cake recipes. We are always ready to welcome you to our platform. Learn in your own language. Now that you know how to learn about baking this delicious Chocolate Cake Recipe at home, draw all your creativity together and colour them on the platform of your kitchen.
At Hunar Online, you will get access to detailed video lessons and can learn from anywhere. You will get 24/7 faculty support and a chance to learn from the experts in the industry. You can also watch our trial classes and get a glimpse of our courses. You can start learning your favourite course by downloading the app.
So, what are you waiting for? Join Hunar Online Courses and do what you always wanted to do.