A jewellery business idea involves designing, manufacturing, distributing, and selling jewellery items such as necklaces, earrings, bracelets, rings, and other accessories made from precious metals and gemstones. The industry includes various sub-sectors such as high-end luxury jewellery, fashion jewellery, and custom-made jewellery. The business can operate as a brick-and-mortar store or an online store, or a combination of both. Typically, a jewellery business requires a physical store or a workshop where jewellery is designed, manufactured, and repaired. The store must also have a showroom where customers can view and purchase the jewellery.
A successful jewellery business requires expertise in the design and production of high-quality jewellery, as well as an understanding of current fashion trends, customer preferences, and market demand. It is also essential to have a reliable supply chain for raw materials such as gold, silver, and precious gemstones. Marketing and advertising are crucial to attracting and retaining customers in the jewellery industry. Social media platforms and e-commerce sites are popular marketing channels used by jewellery businesses today. Additionally, participating in trade shows, collaborations with fashion designers and influencers, and sponsorships of events can also help raise brand awareness and increase sales.
Source: Luxury Wedding
Personalised Jewellery
Offering personalised jewellery, such as custom engraved bracelets, necklaces, or rings, is a great way to cater to customers looking for unique and special pieces.
Vintage Jewellery
Source: Styles at Life
You could specialise in vintage or antique jewellery, either by buying and selling vintage pieces or by recreating them with a modern twist.
Eco-Friendly Jewellery
Source: LBB
With the growing concern for sustainability and eco-friendliness, you could create a jewellery line made from sustainable or recycled materials.
Handmade Jewellery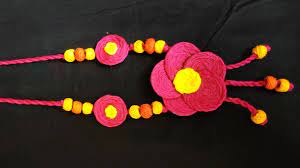 Source: Facebook
There is always a market for unique, handmade jewellery pieces. You could create your designs or collaborate with local artisans to showcase their work.
Fine Jewellery
Source: Jewellery Magazine
If you have a passion for creating high-end, luxurious pieces, you could focus on designing and selling fine jewellery, such as diamond or precious gemstone pieces.
Wedding Jewellery
Source: India Today
Weddings are a huge market for jewellery, so you could focus on creating bridal jewellery, including engagement rings, wedding bands, and bridal party gifts.
Men's Jewellery
Source: Alex Bros Jewellers
Men's jewellery has become increasingly popular in recent years. You could create a line of men's jewellery, including bracelets, cufflinks, and watches.
Children's Jewellery
Source: BlueStone.com
Creating fun and playful jewellery for children is a great way to tap into the gift market. You could create pieces featuring animals, cartoon characters, or birthstones.
Fashion Jewellery
Source: Ophirah
Fashion jewellery is a term used to describe jewellery that is made from less expensive materials than fine jewellery. It is often created using materials such as base metals, glass, plastic, and synthetic stones, rather than precious metals and gemstones.
HUNAR ONLINE JEWELLERY-MAKING COURSE
Hunar Online Jewellery Design Course is an online program designed to teach students the fundamentals of jewellery design. The course is designed to help students learn the basics of jewellery design and develop their unique style. It is offered by the Indian government through the Ministry of Skill Development and Entrepreneurship (MSDE) and the National Skill Development Corporation (NSDC).
The course is aimed at beginners who have little or no knowledge of jewellery design, as well as those who want to enhance their existing skills. The curriculum covers a wide range of topics, including jewellery design principles, gemstone selection, metal casting, engraving, enamelling, and stone setting. The program consists of pre-recorded video lectures, online assignments, and live webinars with industry experts. The course content is designed to provide students with a comprehensive understanding of the jewellery design process, from concept to creation. Students are also allowed to design their jewellery pieces and receive feedback from the instructors.
Upon completion of the course, students receive a certificate from the NSDC. This certification can be used to showcase their skills and knowledge to potential employers or clients. The course also offers job placement assistance to help students find employment in the jewellery industry.
Overall, the Hunar Online Jewellery Design Course is a great option for those interested in pursuing a career in jewellery design. The program provides students with the foundational knowledge and skills they need to create unique and beautiful jewellery pieces, as well as the opportunity to network with industry professionals.
Finally, customer service is paramount in the jewellery business, as customers expect personalised attention and exceptional service when making a high-value purchase. The jewellery business must ensure that its employees are knowledgeable and well-trained to provide excellent customer service, including product knowledge, sizing, and after-sales support.
At Hunar Online, you will get access to detailed video lessons and can learn from anywhere. You will get 24/7 faculty support and a chance to learn from the experts in the industry. Also, you can watch our trial classes and get a glimpse of our courses. You can start learning your favourite course by downloading the app.
So, what are you waiting for? Join Hunar Online Courses and do what you always wanted to do.