Every aspiring fashion designer wants to own a boutique someday. Many designers have also started their boutiques and are running hem successfully. On the other hand, there are others who struggle to make a profit out of their business, despite putting in a lot of efforts and hard work. Although, the fashion world may seem attractive but boutique management requires a lot of hard work, patience and consistency.
The main reason why boutique is loved by the people is because you can easily get customised clothes. You can help the designer with the ideas that you have in your mind and get your perfect outfit. If you are a fashion designer aspiring to start his/her own boutique you might wonder what it takes to run it successfully. There are many things that must be taken care of when you are about to start your own boutique. To gain a perfect knowledge about running a new business successfully, let's throw some light on the factors that affects it majorly.
Have Sufficient Funds
Running a boutique business is a profound thing. To give a good kick-start to it you must have sufficient funds so that you don't get stuck anywhere in the initial phase due to the lack of funds. It plays a major role in attracting customers, quality of your products and services and trendy styles of the items you display. Before starting out make sure that you have enough funds to sustain your business in the long run.
Image Source- IndiaMART
Build Your Online Presence
In the digital era, you need to be up to date with the latest trends and technologies. People get to know about new things with the help of internet and if your business is not present online then you need to re-think it. A strong online presence of your boutique can help you earn a huge amount of money and attract large number of customers. Having a blog or website can help you a lot in the long run if you are just starting out. Before people visit a store and make a purchase they would like to have a look at the products online. Therefore, building an online presence can help you a lot in running a successful boutique.
Have a Business Plan
No matter how big or small your boutique is you need to have a solid business plan before you start. Make sure you have goals and milestones set, so that your actions can be driven towards their achievement. You must have an authentic blueprint to measure your goals and stay focused and organised. Focus on the most important points on the business plan like value propositions, market research, business objectives, financial projections and much more. Set long-term and short-term goals and measure them from time to time. Analyse the strengths and weaknesses of your competitors and focus on your opportunities and threats.
Image Source- myLIFE
Get Active on Apps
Make sure that you have the reach on apps like Etsy, Boutique Window, Shopify and other similar apps. These apps provide you with a platform that can help you to advertise your inventory and create a larger reach, which may not be possible otherwise. Make sure you maintain your profile across these platforms so that whenever your customers check your profile, he/she is up to date with the latest inventory that you have in your stock.
Hire the Right Employees
This plays a major role in the success of your boutique. When the customers visit your boutique they should receive a personal experience and that determines whether they will come back again or not. Therefore, having the right kind of employees is very important. It also plays a huge part in creating a good brand name. By having knowledgeable employees, your customers will feel welcomed and are likely to come back to your store. In addition to offline sales, you should also focus on your online business. Hire a good amount of employees who can manage your business online too. Online customers are equally important and they deserve equal assistance too.
Reward Your Customers
No marketing technique can beat "word of mouth". It is considered as the best marketing tool. You can reward your customers with freebies and discounts who refer you to other customers and give a positive online review. Customers who are happy with your products and services will happily spread a positive review about your business. Make sure you keep your regular clients updated with the latest products via email. You can also reward and surprise your customers with t-shirts, pens, calendars and much more.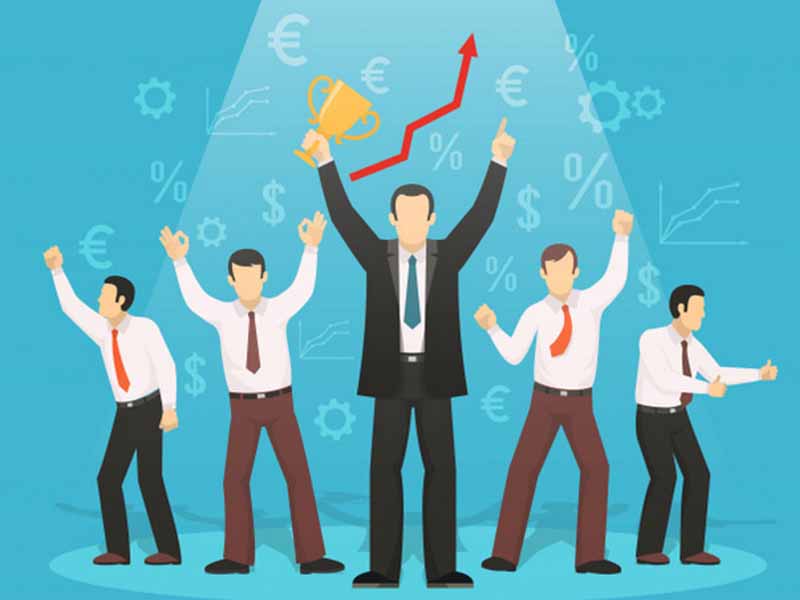 Image Source- Orangescrum
Starting a boutique can be overwhelming in the initial stages, but if you follow certain steps in the beginning then you can have a good head start.
People assume that Boutique Management is very tough but that is not true. To run a successful boutique business, you just need to be consistent. Hunar Online Courses offers a Boutique Management Course where you can use your creative skills and create different types of fashion designs and sell your products online and offline both. You can enrol in our Online Boutique Management Course. It has easy video classes which are accessible every time and you can learn from anywhere. You also get 24/7 faculty support which will help you clear your doubts.
So, what are you waiting for? Join Hunar Online's Boutique Management courseand start learning to create different fashion designs and so much more from the best in this industry! Enrol now to start your journey towards a successful career!