Beauty has always been in trend, but today it is more important than ever. The entertainment and modeling industries have led to the need for good looks. The growth of these industries means increased competition for beautiful people. This need has created a market for professionals who can make people look good. There are many makeup artist courses that you can pursue if you aspire to start your career in it.
Who is a Makeup Artist?
Make-up is an art, and a makeup artist is a professional who utilizes techniques applied to the skin to modify or enhance the look of a person's face, often for usage in cinema, television, runway shows, and photoshoots. In addition to applying makeup, a makeup artist also has the job of advising clients on what products work best for their skin type, how much coverage they want and even where to apply it. There is both an artistry and a technical aspect in the job that requires training beyond what most people learn from the basic application of cosmetics at home.
Image Source- MBM Makeup Studio Logo
Which is the best professional makeup course online?
With the pandemic crisis, online courses have grown in popularity. They provide an affordable and convenient way for people to learn new skills or continue their education at home to help close the skills gap. Online courses provide an alternative for students and working professionals who need flexibility in their education. Hunar Online provides online styling courses with some of the leading makeup artists teaching students the fundamentals of makeup design. You can watch our trial classes to get a glimpse of our courses and download the app to start learning.
How can you become a certified makeup artist?
Going to school is not a requirement for becoming a makeup artist. It might provide you with an advantage in a highly competitive field. However, expert makeup artists often work in movies, TV or theater productions. Therefore, they must attain professional certification where they can learn skills like basic makeup application, special effects make-up and remedial makeup. To begin a career as a certified makeup artist, one must first get a cosmetology license. Cosmetology makeup courses can also be completed online from the convenience of your own home.
What are the requirements for becoming a makeup artist?
A makeup artist is often a jack-of-all-trades in the world of beauty and fashion, responsible for everything from applying makeup to hairstyling. This can be an exciting career option for someone who wants to be at the forefront of a constantly evolving industry. A Bachelor's Degree in Theater is required to work in the media or fashion industries. Before beginning a career as a makeup artist in the media or fashion field, it is necessary to master the fundamentals of the aforementioned businesses. There are no specializations to be covered during high school. However, there are several alternatives available later. Some academies provide full-time programmes covering all subjects, while others allow you to select courses that focus on specific abilities. You can enrol in a Cosmetology Associate Degree programme, which can be finished in two years or more, based on its duration. Once you've completed your degree programme, you'll need to decide which industry you want to specialise in.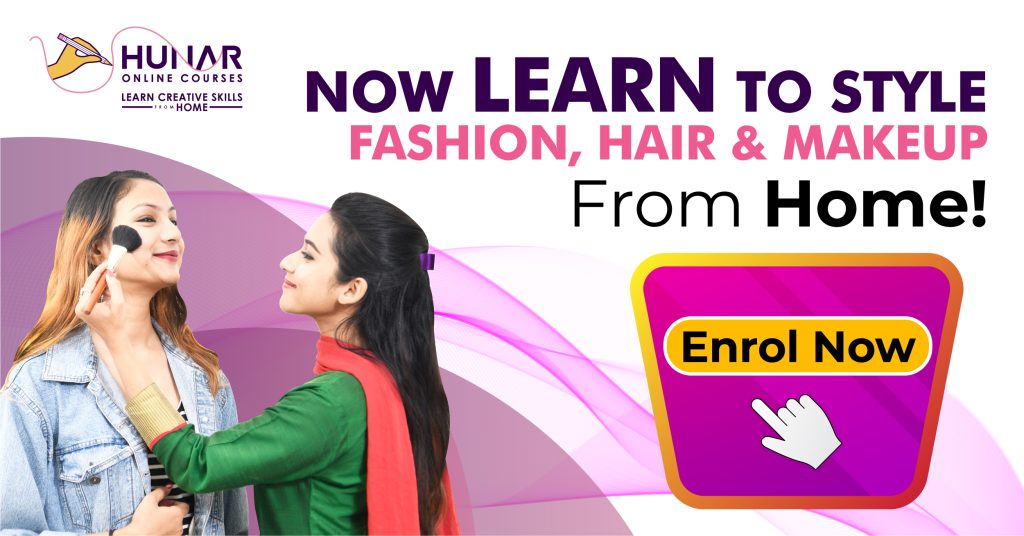 When applying for jobs, it's necessary to have a portfolio. For portfolio pictures, it's preferable to hire a professional photographer who will ensure your models look fantastic and your work is presented to its best advantage. Your portfolio should include a variety of makeup designs such as creative, basic, and professional. Assisting in amateur theater plays or student feature films are two more methods of obtaining expertise.
How does one get started as a freelance makeup artist?
A makeup artist has the freedom to pick the type of job he or she wants to accomplish or to work as a freelancer. As a freelancer, the makeup artist is free to pursue opportunities as they arise. Several makeup artists earn a living off of freelance work, traveling from gig to gig with their equipment in hand. They can work independently, such as for bridal cosmetics, or in a makeup studio. People frequently engage makeup artists to prepare for bridal photo sessions and wedding receptions, as well as family gatherings and festivities. Spread the word about your abilities by using word-of-mouth. You can request that your friends and family consider hiring you to do their cosmetics for anniversaries, celebrations, or other formal events. Whether you want to work as a full-time employee for a certain firm or as a freelancer on a project-by-project basis, start promoting yourself to let people know that you're searching for makeup design employment. Social media platforms such as Instagram and YouTube, as well as a personal blog or even a Pinterest page, are crucial.
Also Read: Skills Required to Become a Professional Makeup Artist
Image Source- The Statesman
Hunar Online Courses is a platform that offers a wide range of courses in fashion styling and makeup. Hunar online offers detailed video lessons that can be watched from the comfort of your home. Hunar Online Courses provides certificates after completing your course that are sure to help you start your own business. For all courses, Hunar Online provides sessions with experts who are available 24/7 to clarify your doubts and help you every step of the way. You can watch our free trial classes to get a glimpse of our courses and also, download our app and start learning.
So, what are you waiting for? Sign up for a creative course with Hunar Online today.