Online cake baking courses can help you to get a new identity in the baking career. This course is dedicated to all those women who want to become self-reliant by improving their skills. Women who want to make a career in baking can also join us. In the online baking course, you not only learn the skill of baking but also achieve financial independence through your skills.
In this All-in-1 Baking Course, you will study different types of cakes and their methods. Here you will be taught to make bread, brownies, chocolate, rolls, pizza, etc. sitting at home. This course has been designed keeping in mind all these women, who are fond of baking or want to open their bakery or home business. Our course allows you to gain knowledge from the experts in baking sitting at home. This course will help you to hone your skills.
If you want to learn the nuances of baking and make your future in it, then you will get the solution to all your needs here.
Let's see what you get in this online all in one baking course-
Learn the Baking Pattern
Through our online baking course, you will be taught how to make different varieties of cakes on a single platform. In this, you learn:
Different types of baking patterns
How to start baking
What precautions we should take while baking
Important things to remember when baking
What are the rules of baking
How should they be presented after baking, etc.
You can learn this in our online all-in-one baking course. Apart from this, our experts related to baking help you from time to time. It is our responsibility to hone your skills and give them a new identity. Through this online course, you will get a chance to know the nuances of baking.
Baking Courses Online Certified by the Government Of India
With this online all-in-one baking course, you can master the art of baking and become a certified baker. You will get a certificate from the National Skill Development Corporation (NSDC), a branch of the Government of India. Through this certificate, one can find a job as a baker or start a home baking business.
40+ Baking Recipes
In this online All-in-one baking course, you will be taught how to make all kinds of cakes. Along with this, making all the baking foods is also included in this course. You can learn to bake delicious recipes like pastries, cakes, brownies, chocolate brownies, etc. and other savoury dishes like cheese muffins, pizza, bread, rolls, etc.
Support from Our Expert Faculty
Our experts are always ready to assist you. You can learn from leading industry experts, who teach you everything from the intricacies of baking to their preparation and presentation. With 24×7 support, any problem or query can be solved easily!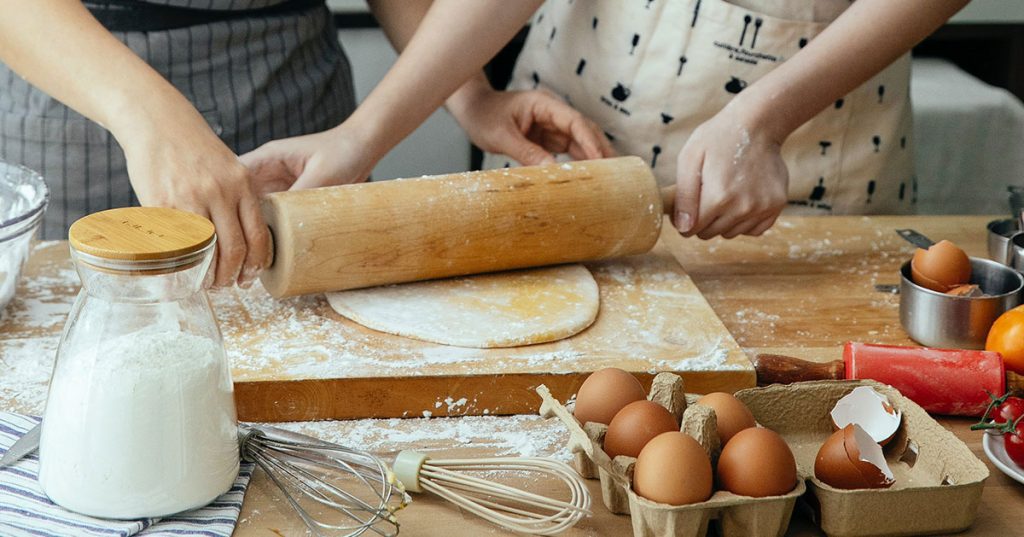 So, spark your creativity, stimulate the imagination, organise ideas and define yourself with the help of our online cake making classes.
Also Read: What are the Best Ways to Decorate Cakes after Baking?
At Hunar Online, you will get access to detailed video lessons and can learn from anywhere. You will get 24/7 faculty support and a chance to learn from the experts in the industry. Also, watch our trial classes and get a glimpse of our courses. You can start learning your favourite course by downloading the app.
So, what are you waiting for? Join Hunar Online Courses and do what you always wanted to do.