Apart from fashionable clothes and trendy shoes, an elegant handbag plays an important role in completing the look of a woman. Handbags have become the most popular fashion trend and it is something that every woman wants to have in her wardrobe. Since women's clothes lack pockets, a handbag is her savior when she wants to carry her important items. She can carry everything she needs in style.
The demand for handbags increased at a very fast pace and the best brands started their own line of designer handbags. Every woman has one handbag that she adores the most and can't let it go. The bag designs have changed a lot during the past few years. There are a variety of bag designs that are available in different sizes and colours. A woman can pick the best as per her preference. Brands that make designer bags work continuously to know about the latest market trends so that they can produce the latest handbags.
When it comes to handbags there is no such thing as "too many handbags" and a woman can never have enough of it. In 2021 these handbags are trending and being loved by people a lot. Let's have a look at them one by one:
1. Mini Shoulder Bags
Shoulder Bags have been a trendsetter when they were first launched and now they are back in 2021 with a little modification. The size of this bag differs from the original one but it is more convenient to carry and looks chic and trendy. These bags make a very good impression and are considered a style statement of the modern days. This bag is not just stylish but goes well with almost every outfit. Therefore, the versatility of this mini shoulder handbag makes it even more desirable. You can fit in all the essential elements like lipstick, tissues, wallets, keys and much more very easily.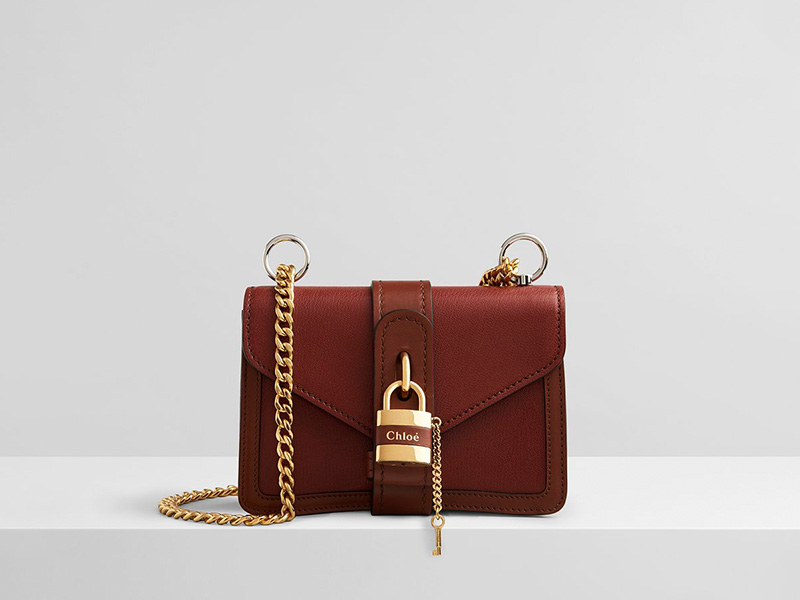 Image Source- Chloe
2. Chain Handle Bags
Handbags with chains have been in trend for a long time and probably the hot sellers for 2021. Many designers are shifting to a creative side for creating bag designs. They are available in various sizes and shapes. You can get one according to your requirement and flaunt it the way you want to. The best thing about a chain handle bag is that you can carry it with both Indian and western attire. You can carry all your essential items in it comfortably and get the stylish outlook with this bag. So if you don't have a chain handle bag, it's time to get one.
Image Source- Ubuy Vietnam
3. Totes
Tote bags have never gone out of style since the time they were launched in the market. They have been updated a lot with the changing fashion trends. It is a large rectangular bag that can be made from many different materials. The most commonly used material for a tote bag is cloth and leather. The shape of this bag is very simple, therefore, it is very easy to design. There is not a lot of variety in the bag designs of various tote bags. They are just rectangular shaped long bags that one can wear on their shoulder. A tote bag generally doesn't have more than 2 sections but can accommodate a lot of belongings. Brands that make designer bags are trying to introduce different variations in tote bags but a simple design is what always works. You can carry it with any outfit and this bag is perfect when you have to do shopping as it can accommodate many things.
4. Duffel Bag
It is a must have bag when you are planning for a short weekend trip or a getaway. This bag is aptly named the "weekender" because of its perfect shape and size. This bag can be recognised by its horizontal and cylindrical shape which has a zipper on the top with two handles. As it is designed especially for travel purposes, the durability of this bag is ensured by using quality and waterproof materials while designing it. Although there are a variety of travel bags, the duffel bag is loved by people because it gives a stylish look and is perfect for the people who prefer to travel light.
Also Read: 5 Most Popular Designer Bags in 2020
5. Cross-body Bag
Cross-body bags also known as sling bags got its name because of the way it is carried. Typically, it is a small sized bag with a long handle which ensures the length of the bag is no longer than your waist length. You can carry it to many places like a social event, while travelling, when running errands, etc. The size and the bag design is perfect for carrying all the essential items in style.
Image Source- The Daily Edited
These are some of the latest bag design trends of 2021. Not everyone can afford branded designer bags. You can rather design beautiful handbags from home. People assume that learning to create a handbag is tough but that's just a misconception. To master this skill you just need to be consistent. You can easily design a trendy handbag from home. There are many online institutes that can teach you bag making courses online. Hunar Online Courses is a learning platform that provides bag making courses. This course will teach you to create a variety of designer bags from home. Hunar Online provides certificates after completing your course that are sure to help you start your own business. For all courses, Hunar Online provides sessions with experts who are available 24/7 to clarify your doubts and help you every step of the way.
So, what are you waiting for? Sign up for a creative course with Hunar Online today.