In recent times, CAD has been one of the most popular designing applications. This application is being used across industries and the fashion industry is no exception. Fashion designing online courses have included CAD as a part of their curriculum and designing practices. Even though tasks like drafting and sketching can still be done manually, CAD applications are useful to complete the design process with accuracy and perfection.
How does CAD help in designing?
Colour mixing
Not all colours work for all kinds of designs. A certain colour might work for a certain design pattern but might not work for other patterns. This is where CAD comes to the designer's rescue. CAD helps in exploring more colours among the designs to help you get the ideal colour that brings out the pattern discretely.
Managing Fabric Patterns
In fabric designing process, CAD allows the designers to work with different fabric patterns. This will ultimately reduce the expenses and will save the time taken to accomplish the patterns manually.
Creating Prototypes
CAD helps designers a lot. Previously, it was very hectic to give life to a design by rectifying sewing errors. CAD helps in rendering a similar model design with exact specifications which helps the designers to rectify the errors and modify the design.
Advantages of CAD in Fashion
There are a number of benefits of using CAD technology in the fashion designing industry. Some of the benefits are listed below.
Saves time
Fashion designers consume a lot of time which results in not meeting the deadlines due to their lack of resources. When designers use CAD, it becomes much easier for them to brainstorm for new ideas as a lot of time is saved. This reduces the workload and in turn, lets the designers focus on the generation of ideas. Therefore the fashion designers can speed up the process of designing for their ideas.
Durability
Instead of saving your work on paper, clipboards and albums if you have soft copies of your work, chances of losing it is way lesser. Isn't sharing the ideas on the internet as easy as clicking a button?
Designing a cloth line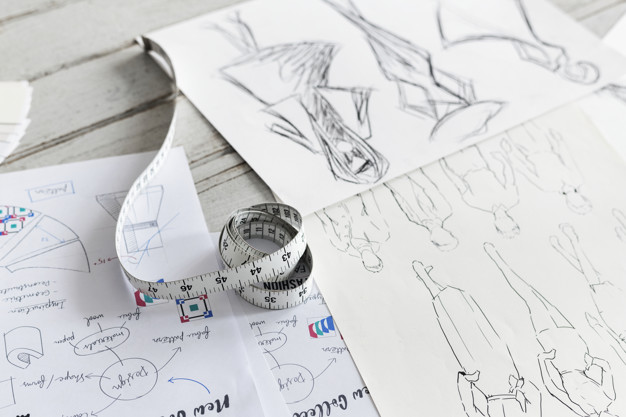 CAD technology is very helpful in not only designing clothes lines virtually but also for creating a well-designed prototype that can be utilised for presentations.
There are more benefits with CAD in fashion designing while developing patterns. Since storage of data is not a problem with computers, the designs can be restored easily even after a few months or years.
Is time your hurdle to improve your skills using CAD? Worry no more! Hunar is providing online education with Hunar Online Courses. Enrol for the CAD course with Hunar Online Courses today and take the right step in becoming more skillful in the field of fashion design.
Confused about where to start your Fashion Designing course? Worry Not! Hunar Online Course App is now Available to access wide range of Fashion Courses completely Online. Download the App Now!