The synergy of creative efforts makes the world a richer place to live in. Such a dream comes true with involvement of the people who are trying to sharpen their creative skills to make wonderful things and the experts who are willing to impart the knowledge and skills to them. This especially becomes a very desirable prospect when the tutors come closest to the learners, through the medium of internet.
Hamstech Online Courses had conducted a workshop on 17th November, 2018, that had its current and prospective students participate to get informed and enlightened about learning and working in fashion design. The talk involved many course topics like embroidery, fabric painting, etc.
The workshop was led by experienced faculty Ms. Prerna who steered the course of the interaction with the audience towards making them confident of the unique online learning concept in fashion studies. It all started with a brief on why fashion design is a highly potential skill that anyone can find a practically personal relevance in.
The very lively discussion touched matters like the scope of online textile courses, the authenticity of online media for learning, assurance of quality, and advancing the knowledge gained in fashion to a career.
As many participants expressed the desire to start their own fashion-related enterprise, an insight into the process and scope of such an endeavour was given by the eminent tutor. It was also made clear as to how Hamstech Online's courses equipped them to build designing skills with ease, with expert support and how it gave them the opportunity to become entrepreneurs right from home!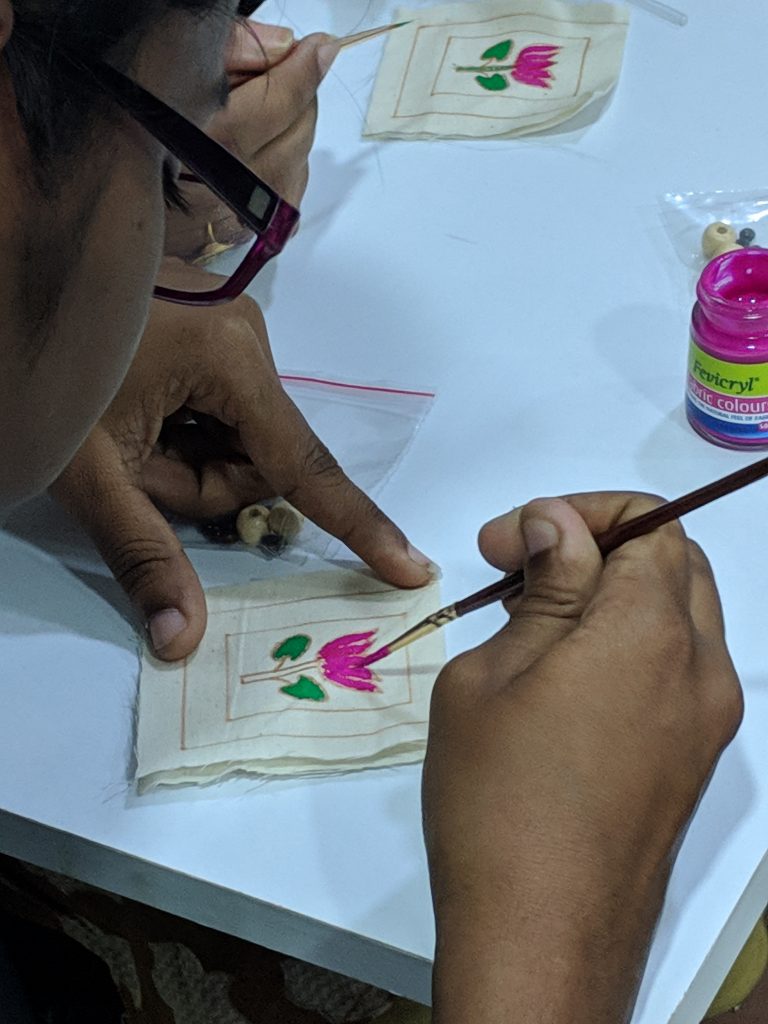 A small practice session in fabric painting and embroidery followed an introduction to those topics. This helped the participants to get a feel of the creative skills imparted through Hamstech Online Courses.
The workshop set the stage for a collective awareness of enrolled students and the eager newbies to gain a common ground to share their experiences and dreams, and the opportunity to excel in the art of fashion.
Get all the Excitement through the Hamstech Online Courses APP Today. Download Now!