The new world may well have old traditions. But your dreams definitely need new ways to come true. Talk about learning a creative skill and the traditional style would be to attend a school or college to pursue a course. It still works, but not for everyone.
When it comes to women, the vistas open for them to fulfill their career aspirations are still not limited. There are familial duties, gender woes and problems with physical health that forbid them to reach to the institutes that restrict them from reaching their desired goals.
Thankfully there are digital media and connectivity that can make it possible for them to explore their favourite hobbies and make a living out of it. But disorganised and random knowledge has its pitfalls. That is especially true while considering the efforts to learn fashion design online.
Online education is the new ray of hope for skill development for many. Hunar Online Courses brings a well-designed, perfectly delivered and highly effective skill-building programme. It is aimed at developing the creative skills of talented people. The online fashion designing courses are delivered in areas like fashion styling, garment creation, fashion illustration and computer-aided fashion designing.
Among the many centers that Hunar Online has opened to deliver these amazing online fashion courses, Vizag has been a prominent one. Here, enthusiastic learners include women who are housewives, working women and even students.
A recent workshop was organised by Hunar Online at Vizag, hosted by Neeta Lulla, the mentor for fashion studies at Hunar. The aim was to bring the purpose and prospects of the online course to the people of Vizag. There, a perspective into the challenges that a regular person, a woman for that matter, faces was presented by Neeta Lulla herself. She narrated her own story and brought into view how important it is to get educated to develop a skill.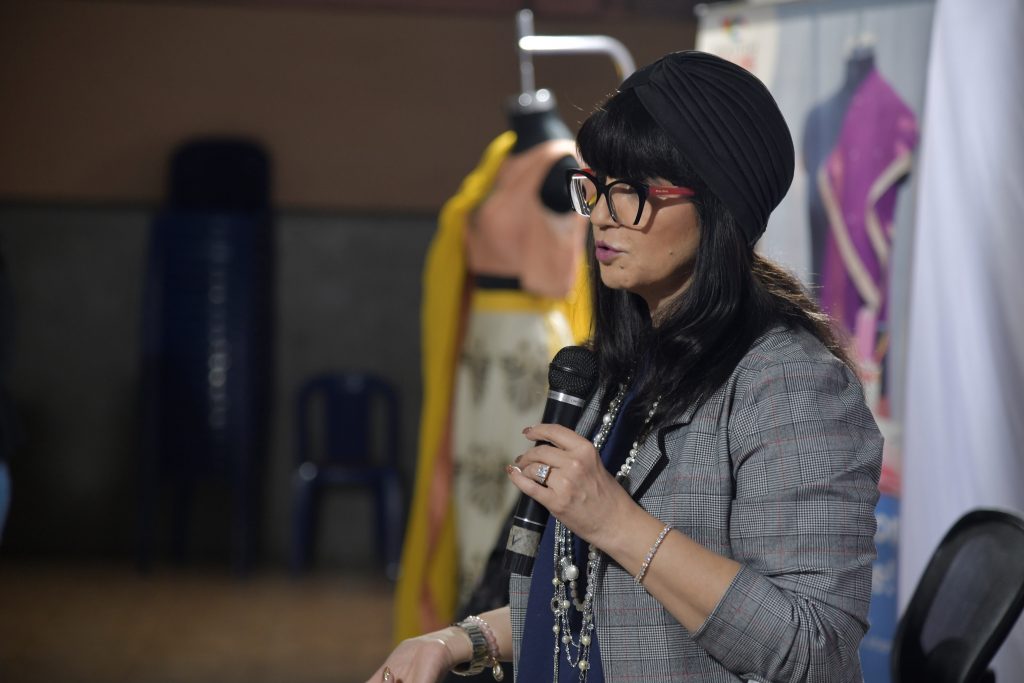 She put into perspective her struggle against the scarcity of resources and the need for guidance to learn fashion. This gave the audience a feeling of being fortunate to have many resources so easily at hand today.
She introduced the audience to the virtues of Hunar Online courses. She urged the audience to use the opportunity to learn skills online in their "me" time. She assured that with the right amount of will and determination, finding time will never be a problem.
She reiterated that Hunar Online wants to enable women to do creative courses so that they can be self-reliant in creating fashionable garments. She added that the affordability, personal assistance and practicality of the online courses also makes it a much motivating project to undertake.
She then interacted with the audience. She distributed certificates to a few students who had completed their online courses. They shared their experience with the audience. Neeta Lulla also gave the audience an insight into her projects like Manikarnika, an upcoming bollywood movie.
As the theme of her workshop was "Saree drapes", she even showed the audience ways to drape a saree.
The session at Vizag was highly motivating as it gave a deserving opportunity to so many willing talents to improve their craft with the right guidance from Hunar Online.
Get all the Excitement through the Hunar Online Courses APP Today. Download Now!