Stitches play a major role in garment designing. They have a great influence on the look, texture, and feel of the apparel. Adopting effective stitching techniques is very important to get a perfectly designed end product that will appeal to the buyers. Simple stitch details can make a huge difference in plane apparel. If you attend a fashion designing workshop you will know the importance of stitches for clothing.
The garment industry uses 6 major types of stitching methods. Exploring these stitching techniques thoroughly will help in effectively designing all types of outfits. You can explore these stitching through online garment creation classes. So let's get started.
Chain stitch
The chain stitch is very important for embroidery. It is basically a loop stitch, which is worked along curved or straight lines. This type of stitching is also used as a design filler. Chain stitch has many variations:
detached chain
heavy chain
lazy daisy
feathered chain
square chain
cable chain
zig-zag chain
2.Hand stitch
Hand stitches still have many applications. There are still some garments that are entirely hand-made. Hand stitch is mostly preferred for finishing works such as securing fasteners, hemming, etc. The different types of hand stitch include running stitch, hemming stitch, basting stitch, slip stitch, catch stitch, back stitch, overcast stitch, and invisible stitch.
3.Lockstitch
Lockstitch is a commonly used mechanical stitch pattern. This stitch is typically done by using two thread systems- the needle thread and the bobbin thread. The front and rear side generally have the same appearance. Lockstitch is specially used for front placket, collar, and bottom hem.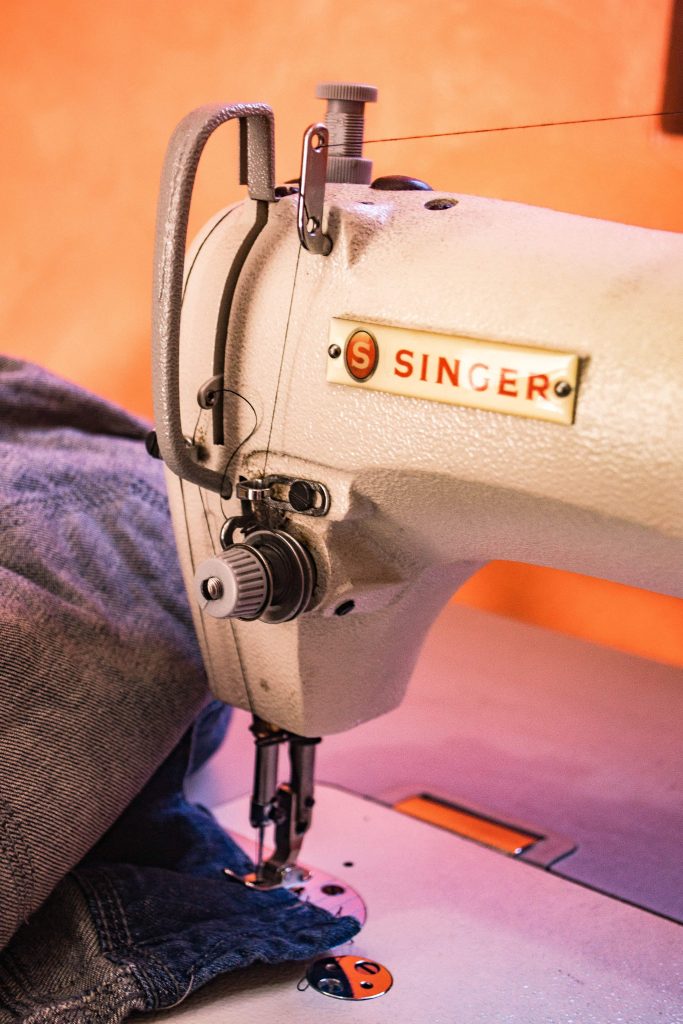 4.Covering chain stitch
Covering chain stitch is a special kind of stitch that is used widely for cushion cover sewing. This type of stitch is typically obtained by using a flatlock sewing machine. The covering chain stitch is generally formed by a triple thread system. It is mostly used for decorative purposes. It can also be used for bottom hem and sleeve hem.
5.Multi-thread stitch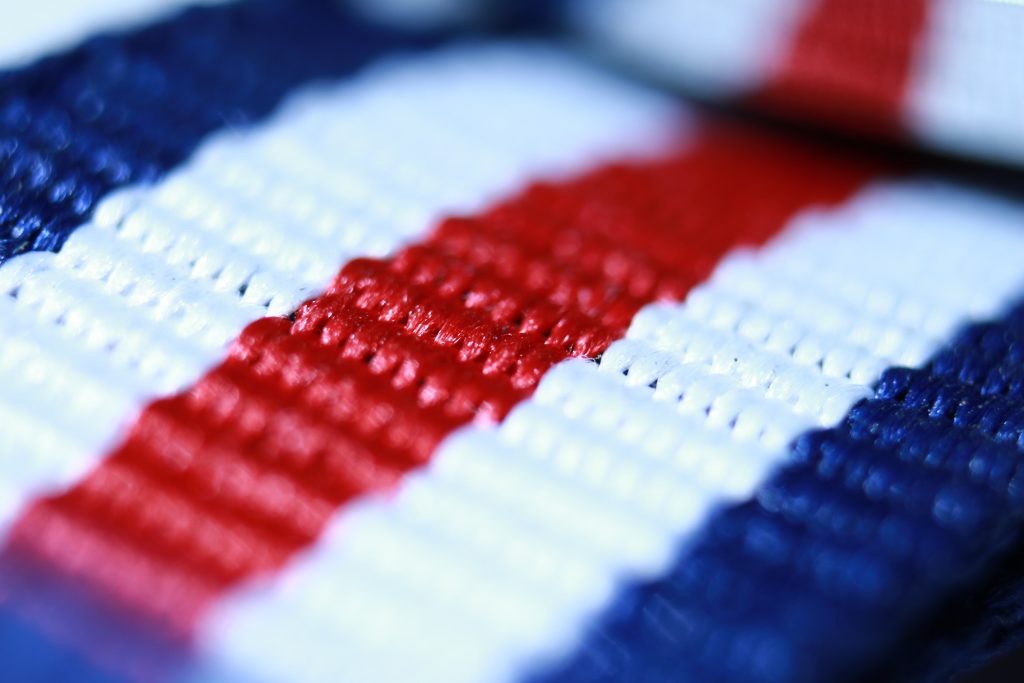 Multi-thread stitch is widely used in the side seam of the garments. This stitch is done by using double thread system- needle thread and looper thread. The appearance of this stitch is the difference in the front and rear side. Multi-thread stitch is mostly used in inseam in jeans pant and side seam in shirts. It is even used for sewing the front placket.
6.Over Edge Stitch
Overedge stitch is mostly used for side seam and inseam of garments. The overlock sewing machine typically obtains it. This type of stitch is preferred for neatening and binding cut edges.
Each of these types mentioned above varies from the other and has its unique application in the garment industry. For recognizing the full usability and scope of the various stitches, it is important to know them in-depth. A garment making online course by professional mentors will help you get in-depth knowledge about each of these stitches. Remember, not every stitch suits every fabric and not all stitches can solve a particular purpose.
You are just a click away from achieving your Fashion Designing Dreams. Download the Exciting Hunar Online Courses App today!