Today, we celebrate Hunar's 5th Anniversary. At Hunar Online, our students have always been front and centre of all our celebrations & landmarks and 5 years ago today – we onboarded our first student.
I remember the day like it was yesterday. After months of research, product creation, hard work, sweat and tears, our first student gave tremendous validation to our small team of 12. Filled with excitement, gratitude and energy we kept building towards our vision to re-skill Indian women and support them as they became financially independent.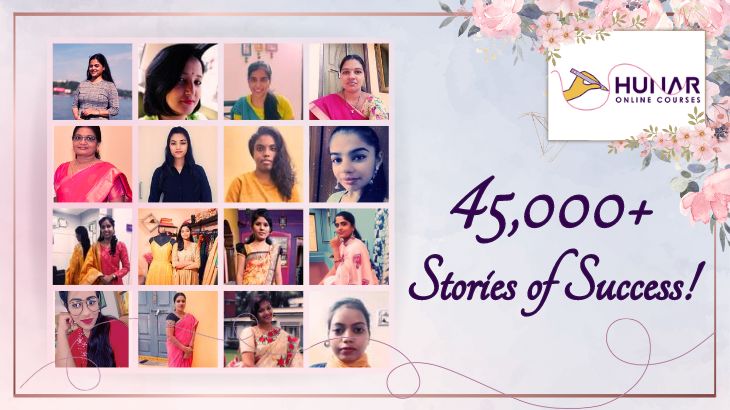 Today, 5 years later, it is the stories of our students that have helped us create a community of 20 lakh women and skill 45,000+ women from 3,000+ towns in India. More than 30% of our students have started their own business and are well on their way to financial independence.
Our students have shaped Hunar as a brand and business. Their passion and dedication have inspired, educated and motivated the people of Hunar.
OUR BIGGEST INSPIRATION
We borrowed our grit and determination from students like Sarifa (Bhuj) who single-handedly rebuilt her father's tie & dye business during the pandemic and became the primary breadwinner of her family. Mirza Rahat (Beed, MP), who in the absence of support from her family, sold her jewellery to learn a course and start her business. Today she is an employer and her family works with her and supports her in running the business. Vrushali (Pune), who while managing her home has managed to build 3 successful small-businesses and from Aqeela (Aurangabad), a young widow with specially abled children, determined to give them the best possible life.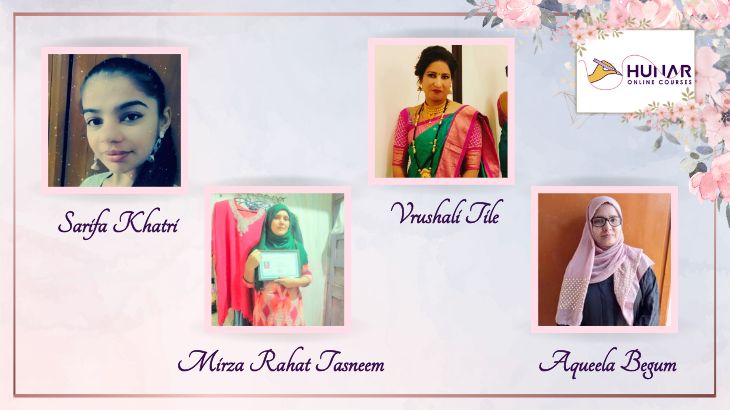 We learnt to follow our passion from students like Poonam Devi (Hathras, MP), who with a bright smile and quiet dedication, created the first designer boutique in her town. Students like Namrata (a dentist from Nirmal), Vinita (a Math professor from Calcutta) and Sunita (a pharma professional from Bangalore) continue to inspire us.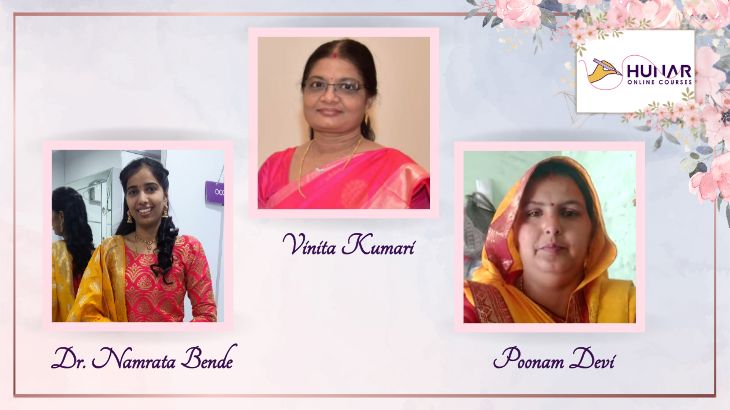 WHAT MOTIVATES US?
We learnt from Varshini (Tumkur) that true happiness lies in following your heart, having today fulfilled her lifelong dream of becoming a celebrity stylist, we learnt that passion with persistence is the true winning combination.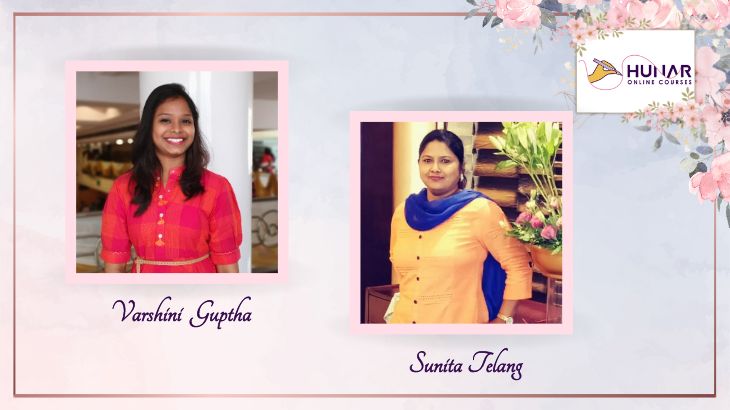 We learnt that it is never too late to start, change or restart from our students that are mothers and grandmothers! Babita, Manju and Harvinder (from Gurgaon, Hyderabad and Chandigarh) all started their careers late and today their children and grandchildren help them build their online brands and gain national recognition.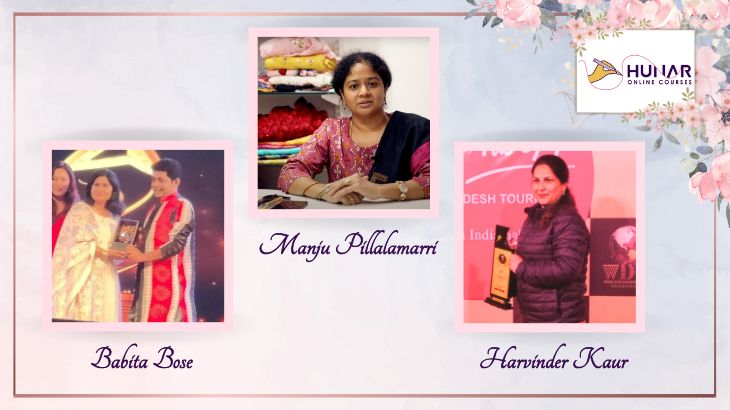 We learnt from our young students to never take no for an answer. Students as young as 10 years old and ranging right into college. All passionate about creative skills but restricted from making the choice to turn their passion into their career, taught us the power of quiet persistence. Saima, Krishita and Sandhya (from Ratnagiri, Hyderabad and Chittaranjan) today earn more than their placement offers from their side hustle. 
HUNAR'S JOURNEY SO FAR…
Today, we celebrate more than 45,000+ such success stories and thank our students for their support, for their belief and for their spirit.
You make us and you inspire us to keep building like everyday is Day 1.