Madhubani painting is one of the most famous and ancient Indian art forms. Also known as Mithila Art, the painting is done using fingers and a variety of tools like twigs, brushes, nib-pens and matchsticks. In Textile Designing, this interesting art form is characterised by complex geometrical patterns. The paintings used on sarees, lehengas and others represent a number of festivals and rituals including birth, marriages, Holi, Durga Puja, Kali Puja, Upanayana and so much more.
This is one of the earliest patterns first done by the women of the Mithila region. Later, make other artisans learnt this interesting technique of fabric painting.
Textile Fabric Design is mostly the process of creating designs by weaving, knitting and printing. The latest advancements in the field of Textile Designing is the incorporation of digital prints.
Here are some garments which look amazing with Madhubani motifs:
Madhubani Hand Painted Dupatta
This intricate hand painted madhubani dupatta depicts the "doli" and "kahar" design. It is painted using acrylic colours. The design is made on the borders using bright colours which makes it a perfect festive wear outfit. You can learn more about Textile Fabric Designing with a professional course.
Madhubani Hand Painted Saree
This saree is designed with hand painted Madhubani elephant motif. The entire borders are well decorated and the pallu is consists of intricate motifs of this art. At the hemline of the pallu, tassels are attached to enhance the look. Pair this saree with a collared blouse along with statement earrings to complete the look.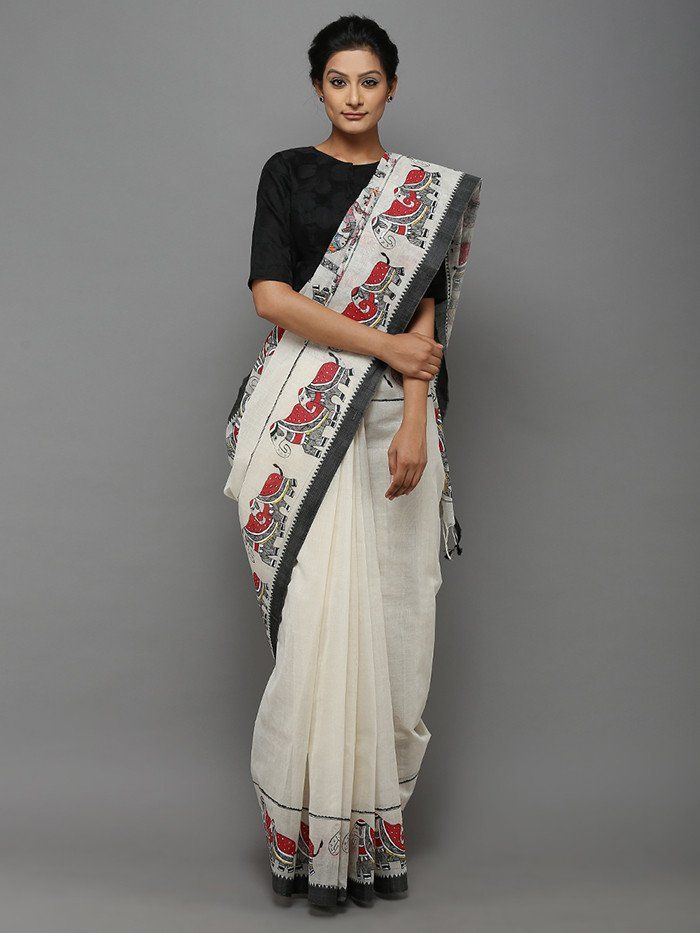 Kurti with Hand Painted Madhubani Motifs
This beautiful beige kurti has elephant motifs and flower buttis all over the body. Style this kurti with statement earrings and jeans for an elegant look.
Pink Stole with Hand Painted Madhubani Motifs
Add to your charm with this pink and blue stole with hand painted Madhubani motifs all over it. The stole will make you look beautiful when paired with statement stud earrings, along with kurti and jeans.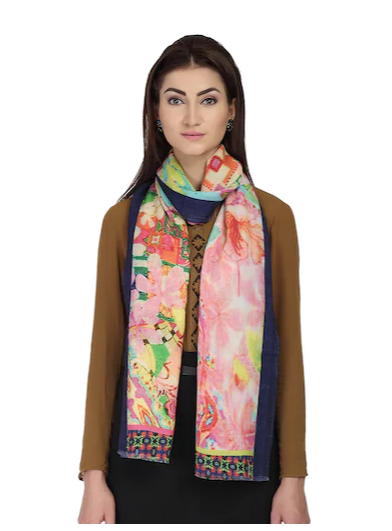 Enrol in Textile Design Courses with Hunar Online Courses and create your own designs, which will help you pave your path for a successful career. Learn with easy online video classes and get certified.
Now Learn Fashion Designing Anytime anywhere with easy Online Video Classes. Download the App Today for Free Trial of Exciting Courses.