In every celebration, the first thing that comes to mind is sweet and cake is one of the best options in desserts. If cake is good, it will lift your mood, but if it is not then it can spoil your day also. A homemade cake is even more special because a person takes the time and effort to make it. The first thing we need to keep in mind is hygiene and now-a-days it's a very important thing, because so many bacterial infections come from unhygienic food items. Many people are now cooking and baking at home. So, if you are also thinking of baking some cake or cookies at your home, then below are the tips that you should follow. Let's have a look: –
Here are Some Benefits of Making an Easy Homemade Cake
Cost Effective
The one thing that takes the most to bake a cake is hard work. And the cake making material is also different from the normal grocery. As a homemaker, you have to prepare a budget for your family every month. So, if you order cake from the bakery outside, every time, this will disturb your budget. Another thing that matters is the decoration of the cake. For all these reasons, the cake is expensive.
If you bake homemade cake, you can save a lot and make a good cake for less money. You can also shop from your favourite grocery shop. Along with this, the cake will also be of your choice. You can shop according to your needs and leave the things you don't need. This will not only save you money but will also give you a great experience. It will save your money and you can create magic within your budget.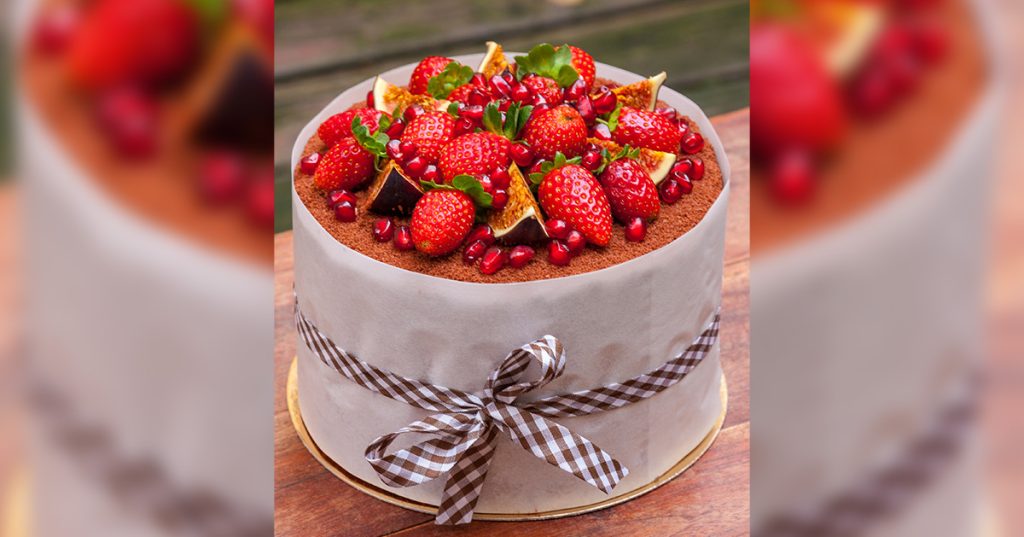 Good Hygiene
The second and most important thing is hygiene. If you bake homemade cake, you won't have to worry about cleaning. If everything is in front of your eyes then you will also be satisfied. The cake made in this way will be neat and hygienic too. There will neither be any harm nor any doubt will arise in your mind. You can enjoy homemade cake without any hesitation. This neatly baked cake can be stored for some time if needed. It will neither harm nor spoil quickly. Also it will give you mental satisfaction in the form of hygiene. You can serve others or make for anyone else also. Due to hygienic neatness, people would love to try again and again and this will make you gain love from others too. That is the reason why homemade cake is better than home delivered cake.
A Healthier Option
If you bake homemade cake, of course, you will make it according to your taste and according to your taste. And homemade cakes are more beneficial and healthier because they are made with utmost care. When you bake a homemade cake, you can add your toppings as well. For example, instead of cherries, you can decorate with fruits. Healthy food things will not effect your health. There will neither be any harm nor any doubt will arise in your mind. You can also make eggless cakes according to your taste. Since this will be a homemade cake, you may not be allergic to it.
Taste Can Be Customised
The most important thing – is taste. If any food is cooked and there is no taste in the food, then it is useless. And when it comes to sweets, especially cakes and the taste is not good, then there is no use in baking them. It can spoil your mood also. The biggest feature of a homemade cake is that it contains things according to your taste. That's why they are delicious and yummy. And like; practice makes a person perfect, as it is, practice of homemade cake, will make you a perfect bakery chef. And the most important thing is that your taste will be in your hand.
A Fun Activity
Can Baking be fun? Yes! Baking cakes as a hobby is fun. And if you love your hobby then this will make your day fantastic. It is creative also. You can choose your decoration in your desired style also. You can use multiple colours also. If you are fond of baking and you make homemade cakes, then making them at home would be the best way for you to pass the time. If you do bake with family members or kids, then it can be good family time. Along with this, children can also get to learn something new. You can try it on your weekends also. It can be fun and enjoyable family time.
These are the 5 good reasons that you should try to start cake baking at your home. Along with the above benefits, there are so many ways to bake a cake or cookies at home. We are always ready to welcome you on our platform. Learn in your own language. Now that you know how to learn about the benefits of homemade cake at home, then why wait? Start baking with us.
Also Read: Know All About the Latest Baking Trends
At Hunar Online, you will get access to detailed video lessons and can learn from anywhere. You will get 24/7 faculty support and a chance to learn from the experts in the industry. Also, watch our trial classes and get a glimpse of our courses. You can start learning your favourite course by downloading the app.
So, what are you waiting for? Join Hunar Online Courses and do what you always wanted to do.