You must have visited a garment creation shop or a designer and wondered why there are scissors of multiple sizes and sharpness. That's because you need the right tool for each fabric job.
Scissors are one of the most essential tools in sewing and crafting. But not all scissors are meant for all kinds of work. Using the wrong scissors for tailoring job can make the work harder and even damage the scissors, leaving your work look not even close to the ideal.
Here are the 4 most commonly used scissors for sewing and crafting.
Dressmaker's Shears
Dressmaker's shears have a long blade and a handy point to clip and notch the curves. These blades have a knife's edge which can cut the fabric in acute angles.
Tailor's scissors
Tailor's scissors are usually shorter. They are a great choice for sewing and crafting as they can cut heavy materials like leather or multiple layers of fabric with ease. The thicker blades of tailor's scissors have the edges that can cut all the way to the tip. These scissors are also smaller and can fit in a bag easily.
Pinking Shears
If you are using laminate fabrics for garment creation, the best choice of scissors would be pinking shears. These scissors keep the fabric away from fraying while you are sewing. The best time to use pinking shears is when you don't have a sewing machine to finish the seams.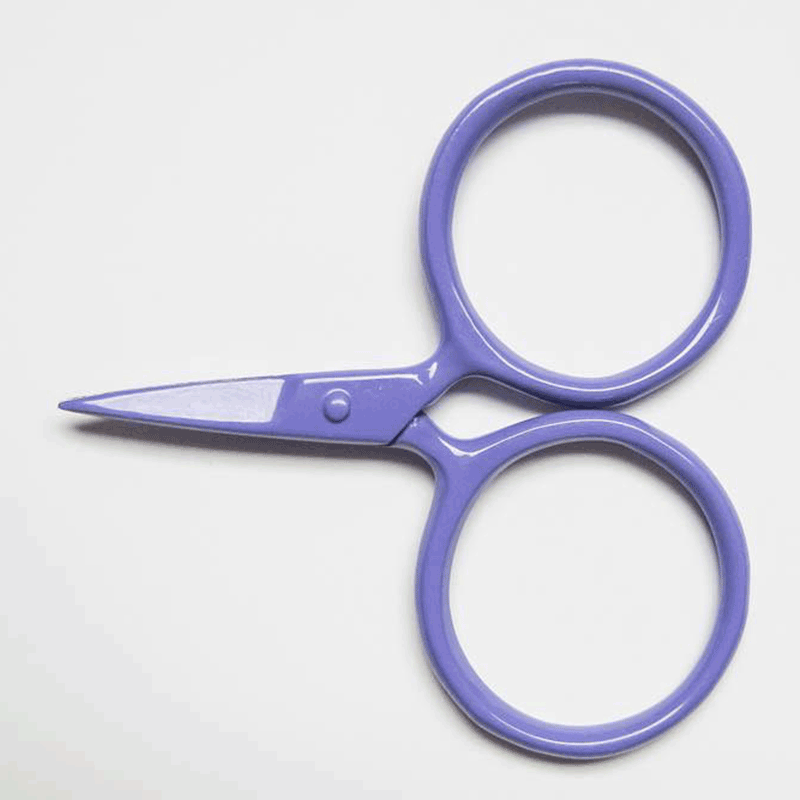 Small Embroidery Scissors
Small embroidery scissors are good to go for embroidery purpose in garment creation. They can be considered for thread clipping when you hand stitch a fabric. They are smaller, and it makes them comfortable to carry on the go.
With garment creation courses online with Hunar Online, you can now learn to work with these tools properly.
Confused about where to start your Fashion Designing course? Worry Not! Hunar Online Course App is now Available to access a wide range of Fashion Courses completely Online. Download the App Now!