oxidised piece of ornament is a must. An oxidised jewellery is both unique and versatile. Whether you wear an Indian garment or a Western dress, an oxidised dress looks great with almost every outfit!
If you are thinking which oxidised jewellery you must choose for your outfit, we'll help you with 4 simple style solutions!
Desi Style Brigade
For most of the Indian girls, kurtis and salwar kameez are the staple outfit of special events. If you too are one among them, then a desi brigade style is the best recommendation for you. To flaunt this style, all you'll need to do is pair a white kurta with a colourful dupatta and complete the look with oxidised bangles.
Pom-pom Power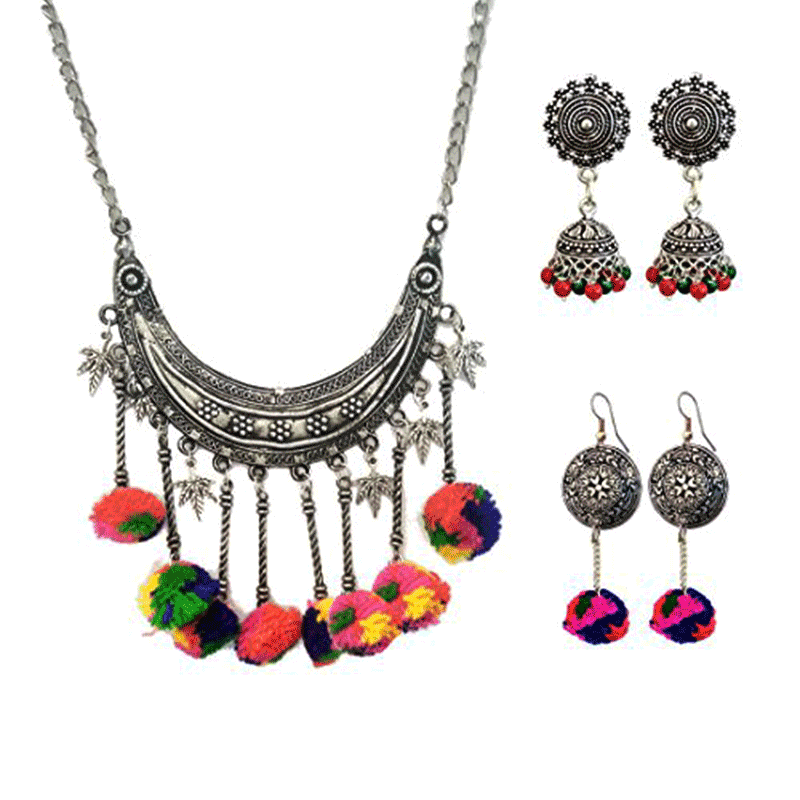 Adding 'pom-poms' to a jewellery collection is being a trend most designers are following today. To give your attire an elevated look, you can add pom pom to your simple metal necklace and add a life to your oxidised jewellery collection!
Statement Piece
If you want to make your fashion stand out, a statement neck piece will create a look and draw eyes of a million! You can wear a statement necklace with a fusion dress and complete the look with high heels.
Bohemian Beauty
Wearing a bohemian top for a cultural night-out will create a long lasting impressing on your peers, especially when it is accessorised with oxidised silver jewellery.
You may have been buying oxidised jewellery from popular brands or reputed stores. Now, how about creating your own masterpiece? With Hunar Online's Jewellery Courses you can learn to make different types of oxidised ornaments and pride on your classic creations! To know how to pursue this course from home, visit our course section!
Confused about where to start your Fashion Designing course? Worry Not! Hunar Online Course App is now Available to access wide range of Fashion Courses completely Online. Download the App Now!