There are many pretty gowns out there that will mesmerise you with their exclusive embellishments. These trendy outfits are designed in a way that attracts almost everyone.
Did you know that all the unique ideas of designing exquisite gowns started from sketching it on a piece of paper? Now you can also learn to craft some amazing designs of this outfit from the comfort of your home in your own time, only with Hamstech Online's latest government-recognised Fashion Illustration Course!
Here are 3 of the most trending designs that you will learn from our courses. Check them out:
1. Draped Gown
If you like fusion outfits, you'll definitely love the design of a draped gown. This garment has an additional piece of fabric that is attached to the gown in an artistic manner. Now you can learn to sketch some amazing designs of draped gowns from the comfort of your home with our latest government-recognised Online Fashion Illustration Courses.
2. Mermaid Gown
A mermaid gown, as the name suggests, takes its inspiration from mermaids. This gown has a very attractive pattern. The entire outfit is tight fitted but is flared from the knees. Now you can learn to illustrate some beautiful designs of this lovely mermaid gown at our Interesting Fashion Illustration Courses Online.
3. Sheath Gown
The sheath gown is similar to the mermaid gown. However, it doesn't flare out from the knees. This gown is usually worn by the bridesmaids. Now you can learn to illustrate some trendy sheath gown designs by watching the easy video lessons of our Fashion Illustration Drawing Course Online.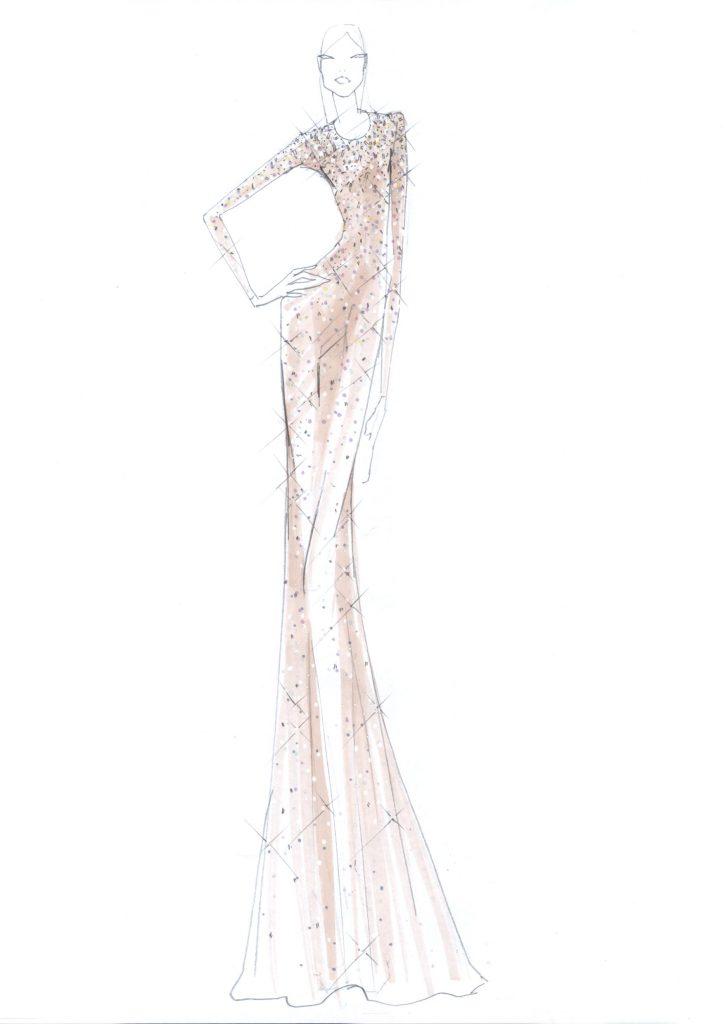 Apart from these three designs, there are many other gorgeous gowns that you would love to make! Now you can learn about all of them through our creative courses in a language of your choice.
Take a step towards learning something new today and get your skills recognised by the Government of India by NSDC.
You are just a click away from achieving your Fashion Designing Dreams. Download the Exciting Hamstech Online Courses App today!