Do you love embroidered garments and home decor items? Then you would love to add beautiful western stitches that can enhance any outfit or your home decor. India is a famous place for traditional embroideries, but sometimes it gets difficult to find attire with western stitching on them.
There are various types of western embroideries that you can easily learn to make through our Embroidery Training Courses and add a new look for your wardrobe. Experimenting with stitching can enhance your entire look. So, instead of just buying garments for their designs, now you can make them at home.
Here are the 3 types of western embroideries you can use to design Indian Garments. Let's check them out:
Spider Web Stitch
The spider web stitch is also known as whipped spider web, ribbed wheel and much more. This type of stitching works well to embroider flowers and other round motifs. You can enhance your salwar suit with this fancy embroidery. Learn to make them with our Online Embroidery Classes in your own language.
Pistil Stitch
Pistil stitch is just a variation of French Knot and it can be created in the same way they are done. But just like the name says, the flower looks like a pistil. It is also known as long tack knot stitch or Italian knot stitch. Design your plain saree with this stunning stitch to make a style statement.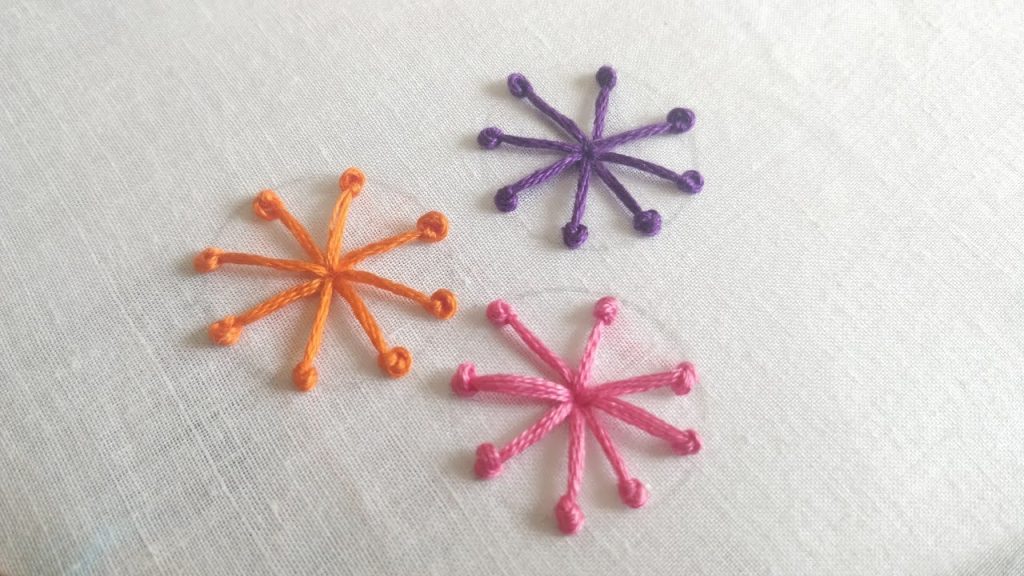 French Knot
Another type of beautiful western embroidery that gives an amazing effect on fabric is the French Knot. The stitching is mostly used to fill in the gaps of the flowers or eyes of an animals in a design. Through our interesting Embroidery Classes for Beginners you will learn all about thread work easily.
Want to learn about other different types of weave to make beautiful handcrafted outfits effortlessly? Enrol in our interesting Online Embroidery Courses today to learn all about the different types of threadwork from the comfort of your home.
Choose from our list of creative courses to start your journey of building a new skill and get certified by the Government of India through National Skill Development Corporation!
Get all the Excitement through the Hunar Online Courses APP Today. Download Now!