There are different printing techniques that you can use to enhance your garments. You can use block, screen-printing, bandhani, batik or kalamkari techniques to make unique fabrics. Design floral or geometric patterns and make one-of-a-kind clothes at home.
Join an online textile designing course and learn to make beautiful prints from experts through easy video lessons.
Here are three types of printing techniques that you can learn through fabric designing:
Batik
This is slightly different from the tie and dye technique, it uses wax resist, instead of 'tying' up the fabric, to create beautiful patterns on cloth. Batik technique is known for its use of floral motifs and an earthy palette, with a pop of vibrant colour.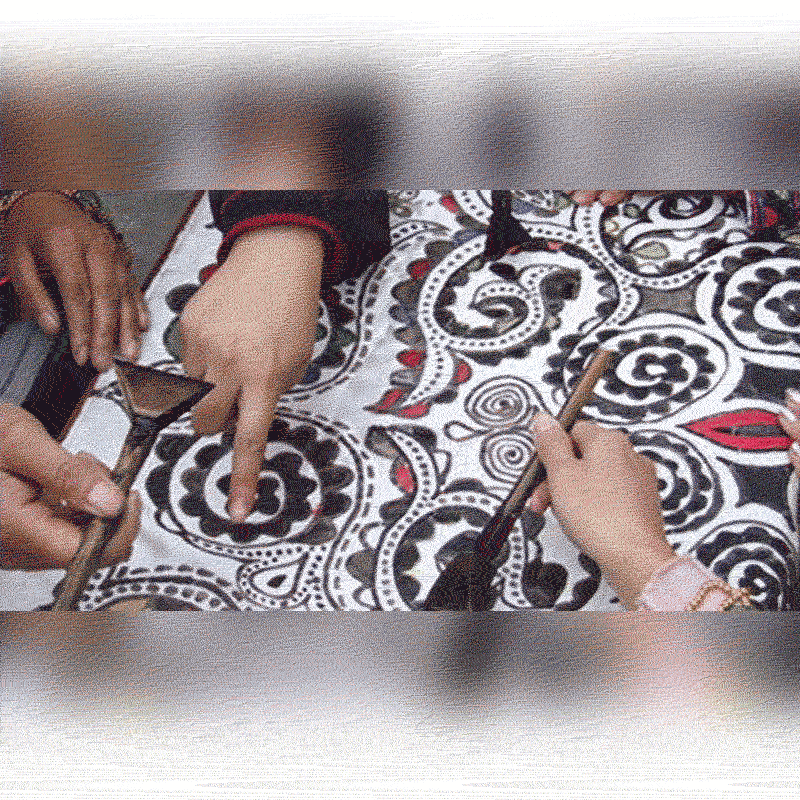 Ikat
Ikat is a popular art form, which involves a technique that is used to dye yarns before weaving them into a fabric. It uses a resist dyeing process, similar to tie-dye, for creating patterns on textiles. This uses either the warp or weft to weave a pattern or design. Ikat is popularly woven in Gujarat and Telangana. Join online textile courses to learn more about this technique.
Kalamkari
Kalamkari means the art of drawing with a pen. It involves bleaching the fabric, softening, sun drying, preparing natural dyes, hand painting or the process of air drying and washing. The entire procedure requires precision and an eye for detailing. This art primarily uses Earthy colours like Indigo, mustard, rust, black and green. Through textiles courses online, you can learn more about Kalamkari.
Enrol in Hunar Online's Fabric Design courses and get certified from the comfort of your home!
Get all the Excitement through the Hunar Online Courses APP Today. Download Now!