Jewellery designing is one of the most popular creative fields, which many people take up as a full-time career option. In recent times, statement jewellery or fashion jewellery has been gaining popularity among young women. They prefer these with their casual wear, work wear, party wear and for all other occasions as they are less expensive, lightweight and can be worn for longer hours.
Here are the 3 types of jewellery that you can learn to make with our Govt.-Recognised Jewellery Making Courses. Let's check them out:
Fabric Jewellery
Do you like designer and fashionable jewellery that can help you make a style statement wherever you go? Then learn to make fabric jewellery through our Jewellery Making Courses from Home and flaunt them in style. These can be worn with traditional outfits.
Beaded Jewellery
Beaded ornaments are elegant and classy. You can wear them with any ethnic or western attire. They will enhance your whole look and make your appearance more attractive.
Terracotta Jewellery
Another artistic way to show your skills is by joining our Jewellery Making Training services and learn to make trendy clay or terracotta jewellery. They are beautiful and give you a fashionable appearance at any event or special occasions.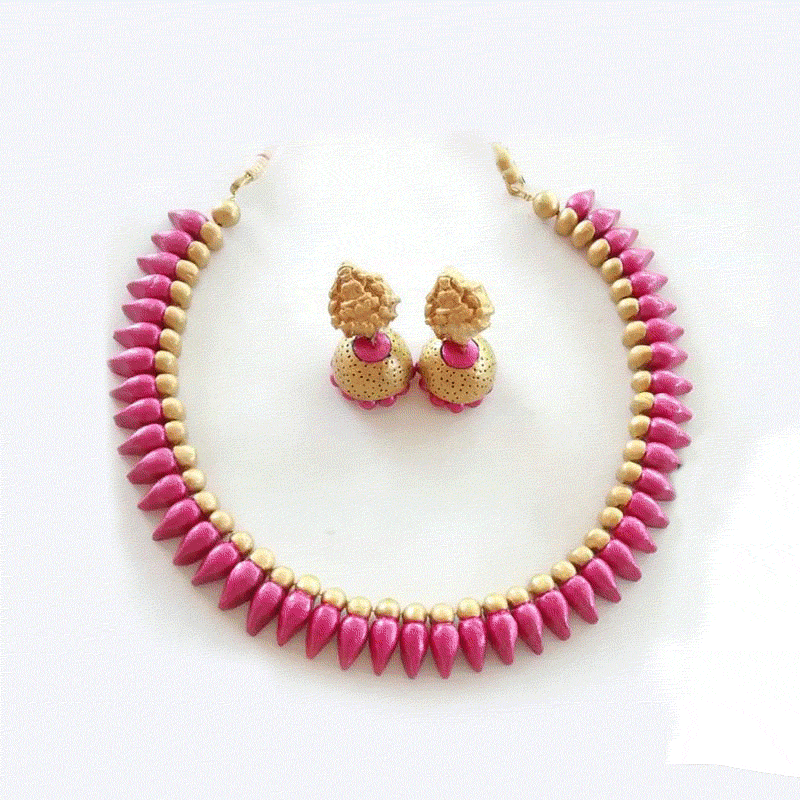 Apart from these 3 types of jewellery, there are many other types that you can learn to create with our Jewellery Making Classes. So why wait? Choose your favourite course with Hunar Online and start your journey towards starting your own jewellery business.
Get all the Excitement through the Hunar Online Courses APP Today. Download Now!