Fabric designing is one of the important lessons you need to become a Fashion Designer. Want to know how they are connected? Outfits are made from fabrics and it is the kind of fabric which determines the patterns, designs and so many other elements that will complete the look of the dress.
Textile designing has become a popular field of study where designers learn to weave thread or yarn fibres together to form a functional, gorgeous and flexible attire or fabric which is subsequently printed upon. In simple words, fabric designing is an art of creating designs for woven, knitted or non-woven fabrics. Sometimes, it also involves embellishments to create an attractive fabric.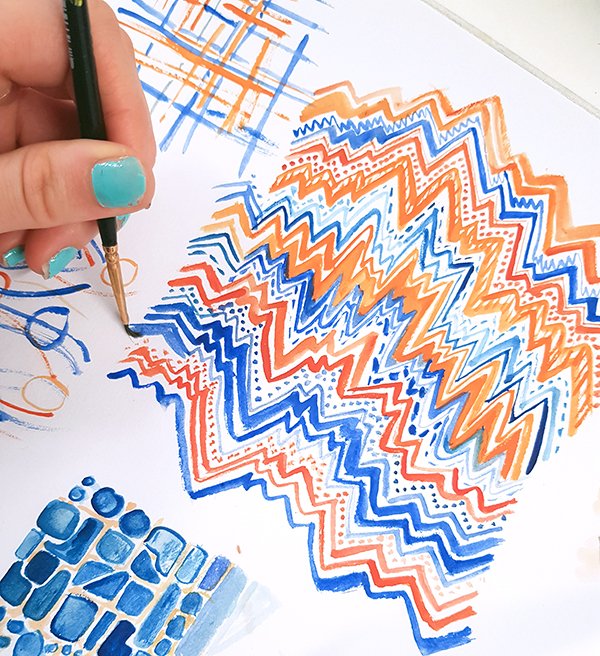 Image Source- Digital Fabrics
We all know that fabrics are woven or knit and then, decorated using various methods such as dyeing & printing, hand painting, natural dyeing and others. The world of fabric design has a lot of patterns, prints and hues to choose from. Also, a new pattern or design releases regularly.
But the process of creating such patterns and designs is hard. You need a lot of knowledge and patience about pattern making, market demand and current trends. Textile designing requires 3 basic skills:
Creative Designing
Right Blend of Colours
Doing Repeats
To learn more about creating fabrics, you can join textile designing courses from home and start creating your own fabric designs.
What are the core aspects of fabric design?
It all starts by drawing your idea on paper, then you finish the design and it is printed on the fabric of your choice. The pattern could have many shapes such as a geometrical shape, floral, checks, mythological characters and so much more. All of these depend upon the choice and inspiration of a textile designer.
This process involves four steps. They are:
Conceptualisation of new ideas.
Creation of design samples.
Hue experimentation: to select the right colour/shades combination.
Fabric design by following current trends.
The core aspect of designing textile involves creating unique design on fabric using various methods like weaving, tracing, colour detailing, embroidery and printing. After the process is conceptualised, a sample is to be created and if those prototypes work then the design is launched in the market.
There are many textile designing courses which can help you learn about conceptualising patterns keeping the key aspects which we discussed above in mind.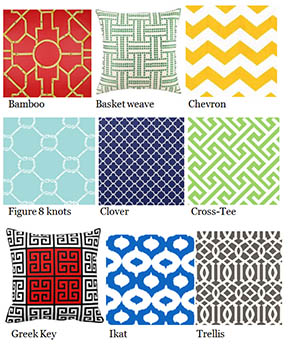 Image Source- Pinterest
Textile Designing Courses You Can Learn:
It is not hard to find a good place to learn fabric designing, especially due to the pandemic, there are many such courses through which you can become a textile designer easily from home.
3 Fabric Designing Courses You Must Know:
1. Dyeing & Printing
Dyeing & printing is a process of converting raw textile fibres into finished goods to improve the appearance of fabrics. It is a simple process required to enhance the overall look of plain fabrics and make it look rich with patterns infused on it.
The various types of fabrics on which you can use dyeing & printing techniques are cotton, linen, jute, silk, wool, viscose rayon, yarn, nylon and polyester. The different types of techniques involved in dyeing fabric design are knotting, marbling, chevron, triangular & square folding, bandhini, tritik, spider-web, leheria, ruching, twisting & coiling and much more. There are many types of printing techniques such as block printing, straight repeat, alternate repeat, screen printing, brick repeat, mirror repeat and batik are also involved to decorate the fabric.
You can join a textile designing course online to learn more about creating new patterns with our 24×7 faculty support from the comfort of your home.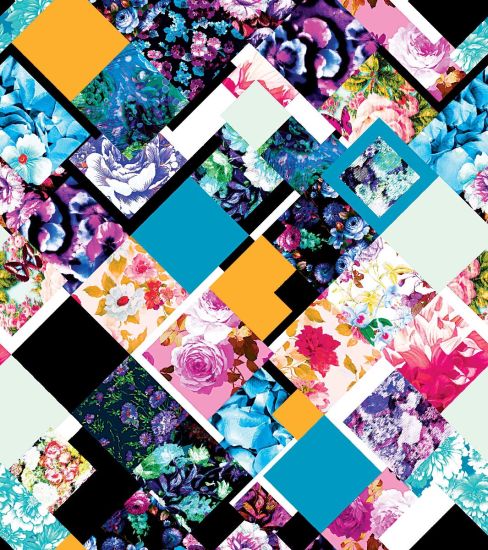 Image Source- Made-in-Chine.com
2. Indian Handpainting
Indian handpainting is a process of creating designs on a fabric that show the characteristics, ethnicity and cultures from various parts of our country. It originated in the tribal parts of India but today, most designers love to use these patterns on their fabric.
Some of the most loved hand painting styles which are in trend right now include Madhubani, Warli and Kalamkari among others. These 3 Indian handpainting techniques cover almost all parts of India which are in demand. You can use Madhubani painting designs on gathered skirts, sling bags, motifs, shift dresses, peplum top, kids' wear, cushion covers, shrugs and even jewellery.
Warli art form is popularly seen on tunics, wall hangings, pouches, skirts, bandana, kurtas, motifs, dupattas and other such apparels. You can use the Kalamkari technique to design string gift pouches, laptop sleeves, tops for kids, jar covers, scarfs, kurtis and many other things.
To learn more about fabric painting designs, enrol in our fabric designing courses and learn through easy video lessons.
Image Source- Pinterest
3. Natural Dyeing
Natural dyeing is a method of designing plain fabrics using colours which are extracted from organic items such as turmeric, beetroot, spinach, red cabbage and much more.
The techniques involved in natural dyeing are shape-resist technique, pole resist technique, binding & pleating technique, stitching technique, ombre technique and few others. The mentioned techniques can help you create kurtas, crop-tops, dresses, leggings, jackets, tank tops, placemats, skirts, frocks for kids, cushion covers and other kinds of outfits as well as home decor items.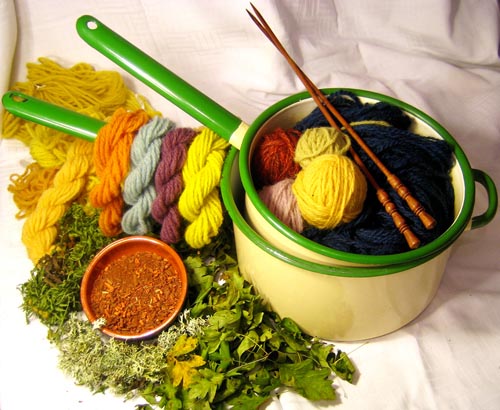 Image Source- Denmark Farm Conservation Centre
So, what are you waiting for? Get in touch with us now to know more about textile designing and learn fabric design under the mentorship of 4-time national award-winning designer, Neeta Lulla. You will also receive certification from Govt. of India upon completing your course.