Beads are one of the most common items used to make jewellery. They come in a huge variety of design, lightweight and cheaper than other sophisticated jewellery. This has made beaded jewellery one of the most popular types of ornaments that can be worn for festive occasions as well as for regular use.
To make a beautiful beaded earring, you need patience, focus and right kind of training from experts. Enrol in our Online Jewelry Making Classes now and can learn to make necklaces, bracelets, anklets and so much more.
Here are the 3 types of beaded earrings that you can learn to make with our Jewellery Making Classes. Let's check them out:
Beaded Mirror Earrings
Do you love mirror engraved earrings? Now you can add colourful beads to make it appear more stylish and fashionable. Join our Jewellery Making Training now and learn to make beautiful mirror earrings with beads.
Beaded Stud Earrings
Studs are the most common type of earrings that are popular for regular use. From traditional to casual – they look great with any kind of outfit. Now decorate your simple ornament with beads and learn more about them at our Jewellery Making Course. Enrol now and learn this art from home.
Beaded Brick Stitch Earrings
When different coloured beads are stitched together in a sequence to give it a pattern, it is known as the beaded brick stitch earrings. They can be of any colour, shape and size.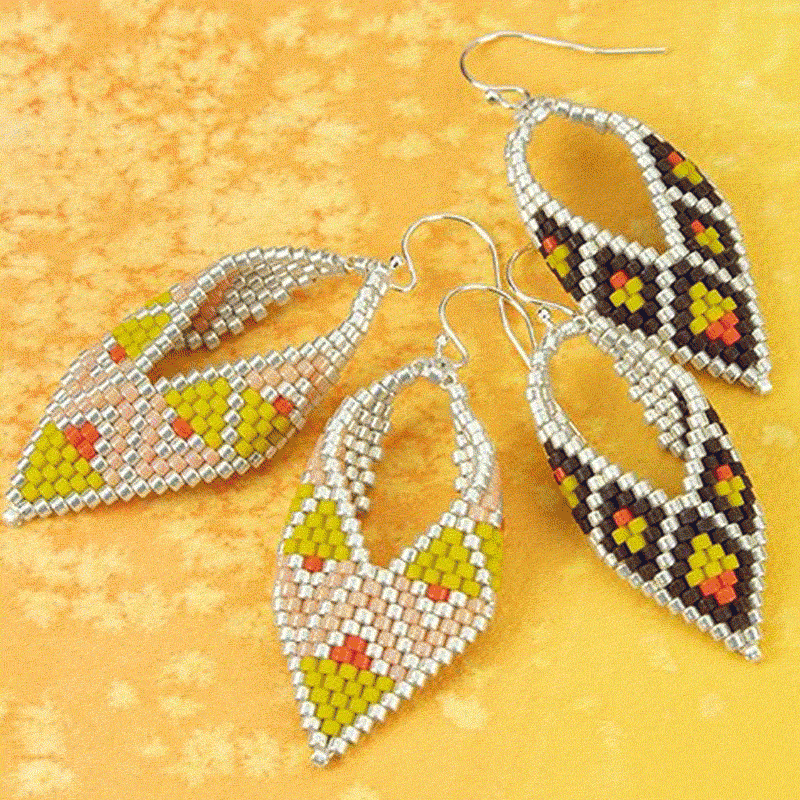 Apart from beads, there are several other materials that can be used to make jewellery. Enrol in our creative courses to learn the art of making beautiful pieces of jewellery and get a government-recognised certificate through NSDC.
Get all the Excitement through the Hunar Online Courses APP Today. Download Now!