As the fashion industry keeps evolving, the trends do not change only in clothes and shoes but for accessories like bags too. There are many types of bags and newer styles just keep coming. You can also learn to make trendy bags and start your own business with our Leather Bag Making course
Here are 3 trendy bags from 2020 you can design with our bag making classes,
Quilted Bags
Often fashion trends keep coming back. So is the case for handquilted bags. These leather bags are back in fashion. The best part about these bags is that they match with any kind of dress you may have in mind.
Learn more about making quilted bags and much more with our leather bag making course from home.
Images Source- AliExpress
Puffy Pouches
These cloud-like pouches are being loved a lot and designers are coming with different variations. This makes us sure that the popularity of puffy pouches will continue to grow in the near future. It looks cool, classy and is also a minimalist accessory, making it the perfect pouch.
You can know more about creating these kinds of pouches and more with our exclusive online Bag Making course.
Images Source- Pinterest
Rope Bags
Rope bags came back around in 2020 for summer collection as designers like to alternate bags with crochet or detailed patterns. This spring-oriented bags look very casual and unique with any kind of casual dress you may have in mind.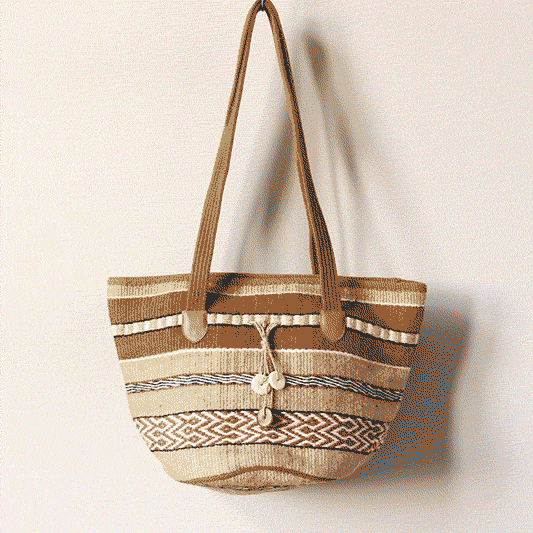 Images Source- Pinterest
Learn to create fashionable bags with Hunar Online Courses and get mentored by industry experts. Also, receive a professional certificate for completing your bag design course and start your own business.
Get all the Excitement through the Hunar Online Courses APP Today. Download Now!