Necklaces come in different styles and designs. If you love dressing up, you must know how crucial a statement necklace is enhance the look of your outfit. While, you can look gorgeous in a plain black dress and a chunky pearl necklace, an oxidised silver one can accessorise your outfit without making it look too flashy.
When you take Jewellery Making Training, you can learn to identify the qualities of antique jewels. It's important to choose a right pair of jewellery as it can make or break your look. Here are three antique and timeless necklaces you must add to your collection:
Thread Necklace
They are made of colourful threads tied in knots to give the necklace a unique look. These stylish necklaces come in varied lengths. They are mostly paired with oxidised silver pendants. Thread necklaces go well with sarees, suits or fusion wear.
Bib Necklace
It is one of the most stylish necklaces trending in the fashion world. You can make any top or kurta, a stunning look by pairing a chunky bib necklace with it. You can even wear this bold jewellery piece with a simple outfit. Jewellery Design Course online is a great way to enhance your knowledge about styling different necklaces.
Bayadère Necklace
This is a braided necklace composed of strings of beads, usually seed pearls, twisted together. The pearls can be matching or multi-coloured. They can also be a perfect option for gifting a loved one. Join a Jewellery making course to learn creating these pieces right from your home.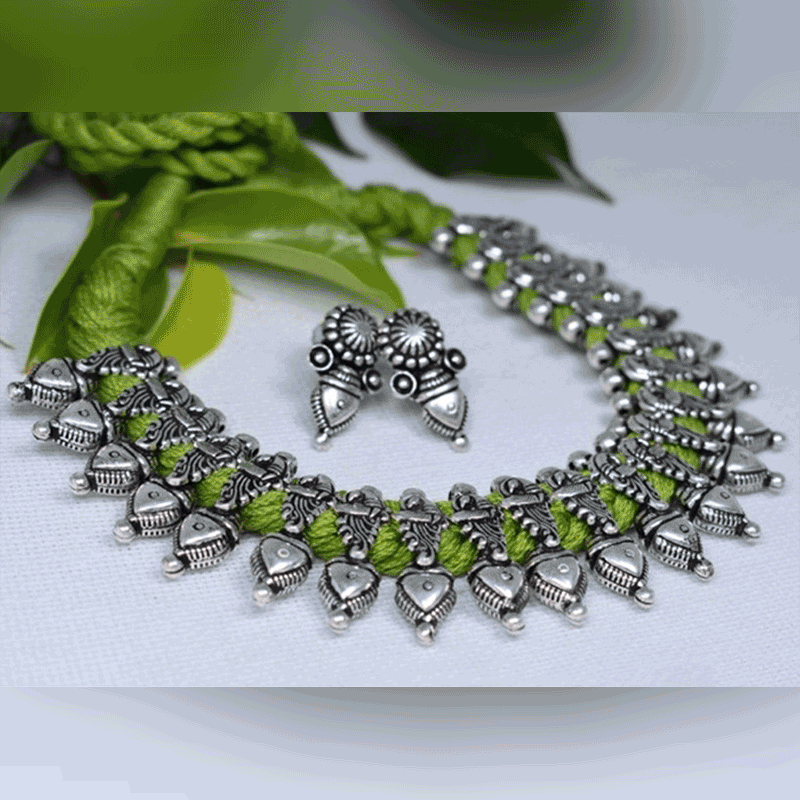 Download the app and take Jewellery Making Classes with Hamstech Online Courses. With 24X7 faculty support, you can definitely master this art in no time.
You are just a click away from achieving your Fashion Designing Dreams. Download the Exciting Hamstech Online Courses App today!