Embroidery is one of the most artistic ways used by designers to create beautiful designs and motifs. It has been a popular form of thread work since the earliest days. We have even seen our mothers and grandmothers use this method to bring uniqueness in garments and home décor items.
But did you know that embroidery can be done in more than one ways. Craftsmen use straight stitch, running stitch and many other types of stitches to create masterpieces. This old art of stitching is now back in trend and is ruling the fashion world.
One of its most interesting type is smocking embroidery! If you've attended any Textile Design Classes, you'll know about this type of embroidery and its beauty. Smocking is a type of embroidery that uses a special type of stitch to gather fabric for creating a stretchy feel.
Here are the 3 garments that you can make using smocking embroidery and enhance your wardrobe: 
Salwar Suit
Salwar suit with smocking embroidery is one of the best designer pieces you can adorn for all occasions. Smocking usually shrinks an outfit and if have a large sized kurta, instead of giving it for alteration, you can try this embroidery on it. Doing so, will not only shrink your kurta but also give it a stylish look. The Online Textile Courses can teach you easy ways of making this.
Kurti 
A kurti is an outfit that can be worn with leggings, salwars or jeans. Apart from all the beautiful types of kurtis found in the market, the one with smocking embroidery is in high demand. Enroling in a Textile and Fashion Design Courses can help you make such amazing kurtis effortlessly.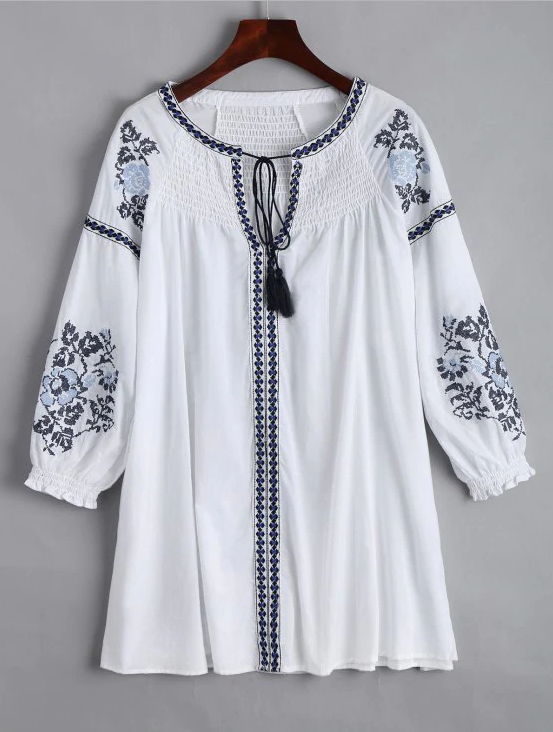 Dress 
A beautiful dress is perfect for your party mood. If you wish to have a dress that fits you perfectly and is very comfortable, a smocking embroidered dress is something you must try. These dresses are usually body-hugging as they have smocking designs on the waist.
Apart from this beautiful type of embroidery, ribbon embroidery is something you must try. If you are interested in learning more about this, consider joining Hunar Online's Apparel Designing Courses and after completing your course, your skill can become government-recognised with a certificate from NSDC.
You are just a click away from achieving your Fashion Designing Dreams. Download the Exciting Hunar Online Courses App today!