Bandhani is one of the most popular Rajasthani designs that is bright and colourful. From kurtis, sarees and dupattas- you can this type design in almost all kinds of traditional outfits. The artistic patterns created by the craftsmen in this type of Tie and Dye technique is something you'll not find in any part of the world.
But did you ever think about what makes bandhani stand out?
Here are the 3 reasons why people get so attracted towards this beautiful type of Fabric Designing:
1. Bright and Beautiful Colours
One of the most attractive things about bandhani is the vibrant colours used to make them. You will find blends of lovely colours that gives the garments an eye-catchy look. Now you can learn to create some amazing colour combinations by joining the best online Tie and Dye classes.
2. Artistic Patterns
Undoubtedly, you'll find some of the most unique patterns in the Bandhani Tie and Dye garments. These patterns can be created very easily. Now you can learn to make your own patterns by joining the best Tie and Dye classes online.
3. Striking Borders
From embroidered to dyed, you'll find some of the most attractive borders in bandhani garments. Out of all the varieties, mirror embroidery is used by a lot of designers to add grace to their bandhani designs. Just like them, you too can learn to add elegance to your garments through the Embroidery Tie and Dye courses online.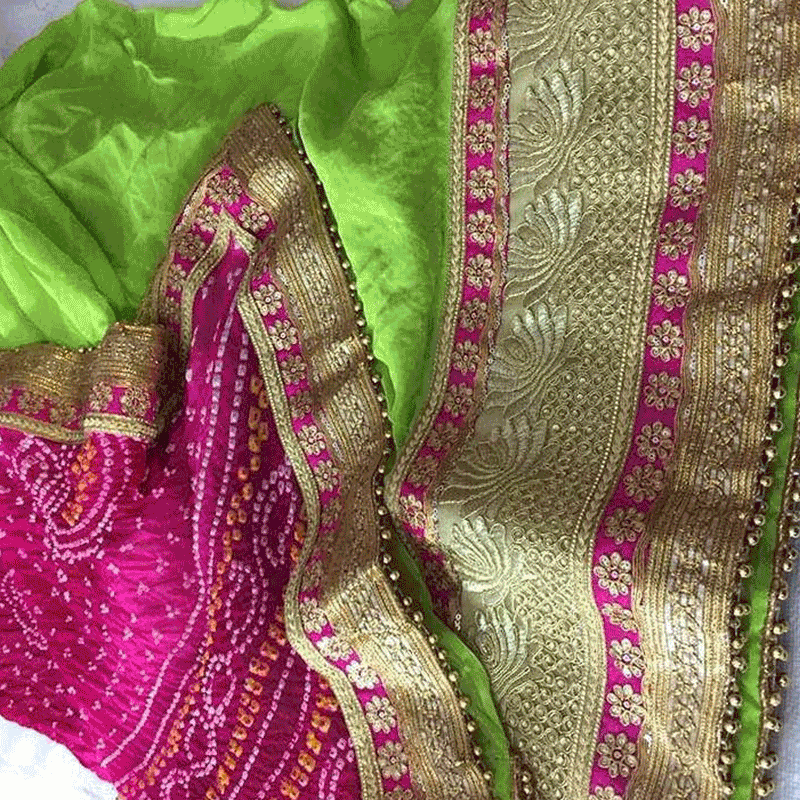 Want to learn to make some artistic bandhani designs yourself? With Hamstech Online's brand new government-recognised Tie and Dye courses, you can learn about all of them from the comfort of your home. Enrol in our creative courses today and get certified by NSDC.
Get all the Excitement through the Hamstech Online Courses APP Today. Download Now!