All of us have dresses that are old and worn out, but we are unable to throw them because of their beautiful patterns. Do you know that now you can use the patterns from your old clothes and create patchwork designs on your plain new garments? You can create various patchwork-embroidered kurtis with beautiful prints, patterns, embroidery and make them colourful.
Applique and Patchwork are one of the most popular and amazing embroidery techniques used by Indian designers. It is an art of attaching a beautiful fabric on another piece of cloth and make them look colourful and funky. This method can also be used in almost every outfit.
Here are 3 different types of kurtis that to which you can add patchwork embroidery:
A-line Kurtis
If you have a plain A-line kurti, then you can beautify them with Applique Patchwork embroidery. You can cut a garment with any flowery design and stitch them on any part of the kurti for a new look.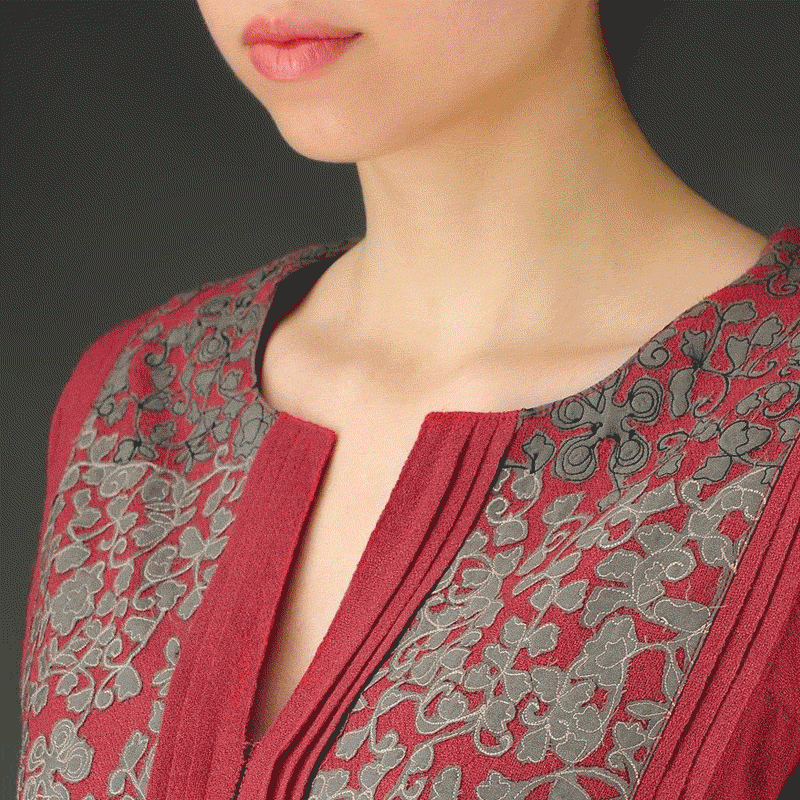 Straight Kurtis
We all have a straight kurti at the corner of our closet. You can always use Patchwork Applique along with extra embellishments like tassels, buttons and mirrors to enhance the look.
Angrakha Style Kurtis
Angrakha style is one of the most trending designs right now! You can add Patchwork Flowers Applique in its neckline, along with some tassels and buttons for a glamorous look.
Apart from applique and patchwork, there are many other ways to add elegance to your garments. With Hunar Online's latest designing courses, you can learn about all of them. Enrol in our creative courses today and start your journey of building a new skill from home. Not just that, you can also get a government-recognised certificate through National Skill Development Corporation.
Get all the Excitement through the Hunar Online Courses APP Today. Download Now!