Creative designers love to work with patterns and print. An expert in designing for fashion fabrics can bring you a glorious opportunity to establish a successful creative career. Digital and print designers have the opportunity to utilize various tools to produce extraordinary patterns for fabric.
The availability of textile designing courses like the one offered by Hunar Online helps you master this art, without any prior experience. Before you go ahead and take admission to any of such textile designing courses, let us figure out the various types of fabric patterns you may come across during your career.
Brick or Half-Brick Repeat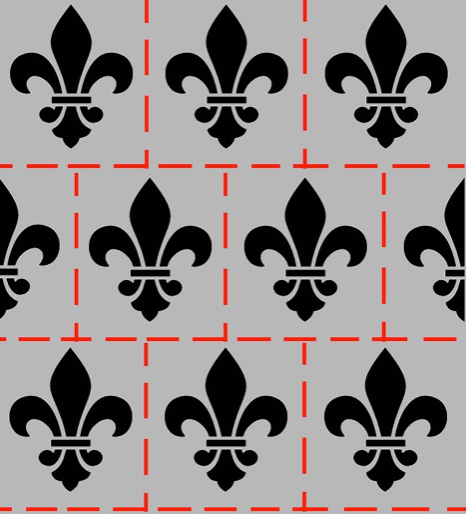 First in our list is the brick/half-brick pattern. In this pattern, the motifs are arranged just like bricks of a house; in horizontal rows, and the next row seems offset; creating an unsteady look. The terms 'half-brick' and 'brick' may be interchangeably used only if the offset in the later rows doesn't equal to the half of the previous row's motifs. Pursuing any fashion styling short courses should provide you a basic understanding of the different patterns.
Block Repeat
Block Repeat pattern is one of the simplest forms of fabric patterns. It is designed by just arranging the original pattern, side by side in a basic grid. However, they generally look great with simpler geometric motifs. Getting enrolled in the leading Textile Design training courses would give you an idea on the basics of pattern designing.
Diamond Repeat
The diamond repeat pattern is used frequently in fabric designing. As it sounds, the diamond repeat is the multiple use of diamond-shaped figures.
The motifs can be simply one diamond put into half-brick repeat with each one overlapping the other by the minimum margin. Top Textile Design colleges teach its students on how each design can be developed and how they differ from each other on the basis of their layout and appearance. So, if you are passionate about bringing your design to life, the best colleges for Textile Design are waiting to make your dreams come true.
Confused about where to start your Fashion Designing course? Worry Not! Hunar Online Course App is now Available to access wide range of Fashion Courses completely Online. Download the App Now!