We all have seen women wearing gorgeous garments adorned with mirror embroidery. But, did you know this amazing handcraft was originated in Iran in the 17th century?
The use of these decorative embellishments was inherited in India during the Mughal period. However, these rulers didn't use this embroidery on their garments. Instead, they used it to beautify their home décor.
However, with the change in the fashion trends, this handcraft has been included in a lot of garments today.
Apart from the stunning ethnic dresses, mirror embroidery is also used in many western and fusion garments.
Here are the 3 striking western garments with this handcraft. Check them out:
1. Mirror Embroidered Gown
Mirror embroidered gowns have a dazzling appearance. Now you can learn to stitch this attractive threadwork on your simple gowns or maxi dresses by joining the Hand Embroidery Classes for Beginners.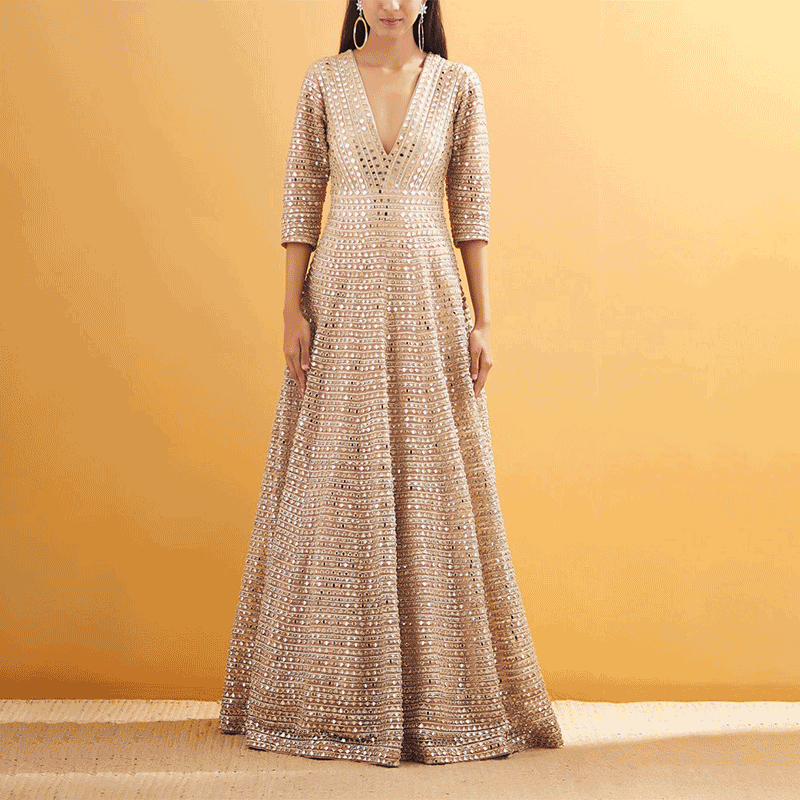 2. Mirror Embroidered Tops
Mirror embroidery tops are one of the best outfits for a festive and comfortable look. From stylish to simple, you can learn to design all of them from home by joining the Embroidery Training Courses Online.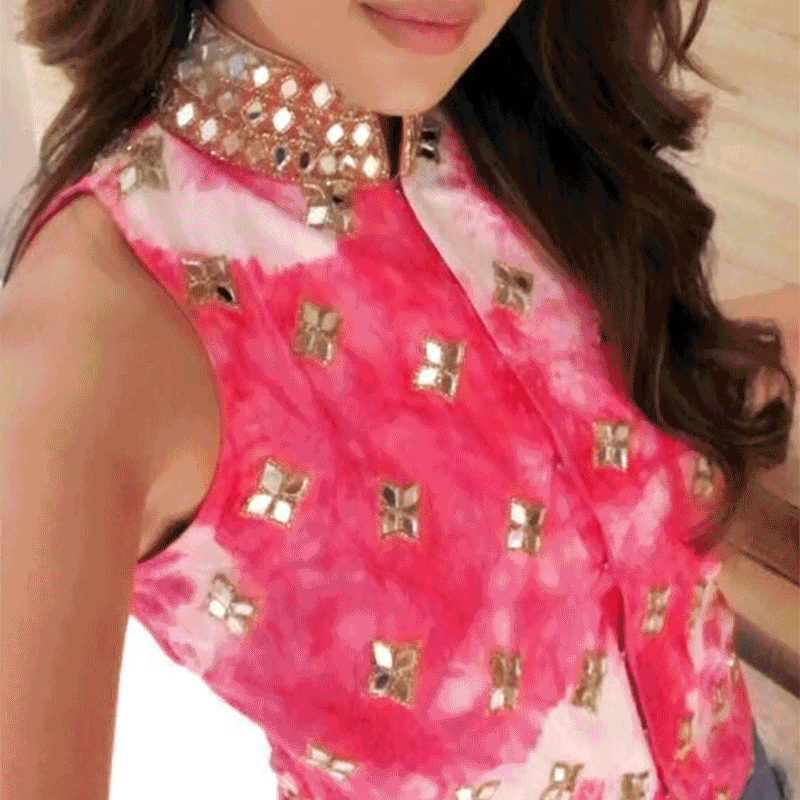 3. Mirror Embroidered Jackets
Mirror embroidered denim jackets are one of the most striking designs of garments that gives a flawless fusion look. The Online Embroidery Classes can teach you the unique ways to design them with ease.
Apart from these, there are many other western dresses that are embellished with mirror embroidery. With Hamstech Online's latest Embroidery Training Courses, you can learn about all of them in your own language. Our courses will also teach you to weave different types of simple, traditional, smocking and ribbon embroidery from home.
Enrol in our creative courses today and get your skills recognised by the Government of India by NSDC.
Get all the Excitement through the Hamstech Online Courses APP Today. Download Now!