As kids, most of us were fascinated by the colourful ribbons. We all have used paper ribbons for decorations and the lovely satin ribbons were an important part of our arts and crafts classes.
These days, a lot of designers are using pretty satin and silk ribbons to give a new look to old garment as well as home décor. Just like them, you too can learn to use these lovely pieces of fabric to create adorable designs and patterns on your favourite outfits and to enhance simple home decor.
Here are the 3 interesting ways in which you can use this amazing type of embroidery. Check them out:
1. Ribbon Embroidery Dupattas
A lot of traditional dresses comes with plain dupattas. Now you can give an attractive look to these simple dupattas by stitching lovely designs on them using ribbon embroidery. The interesting Traditional Embroidery Online classes will teach you to do this with ease.
2. Ribbon Embroidery Cushion Covers
We all know that cushions play a very important role in giving a new look to your interiors, especially to living rooms. Though you may have a lot of lovely cushion covers, the ones with ribbon embroidery is something you shouldn't miss out on. You can use different colours of this piece of fabric to enhance the look of your plain cushion cover sets. The Online Embroidery Training Courses will teach you to decorate them easily.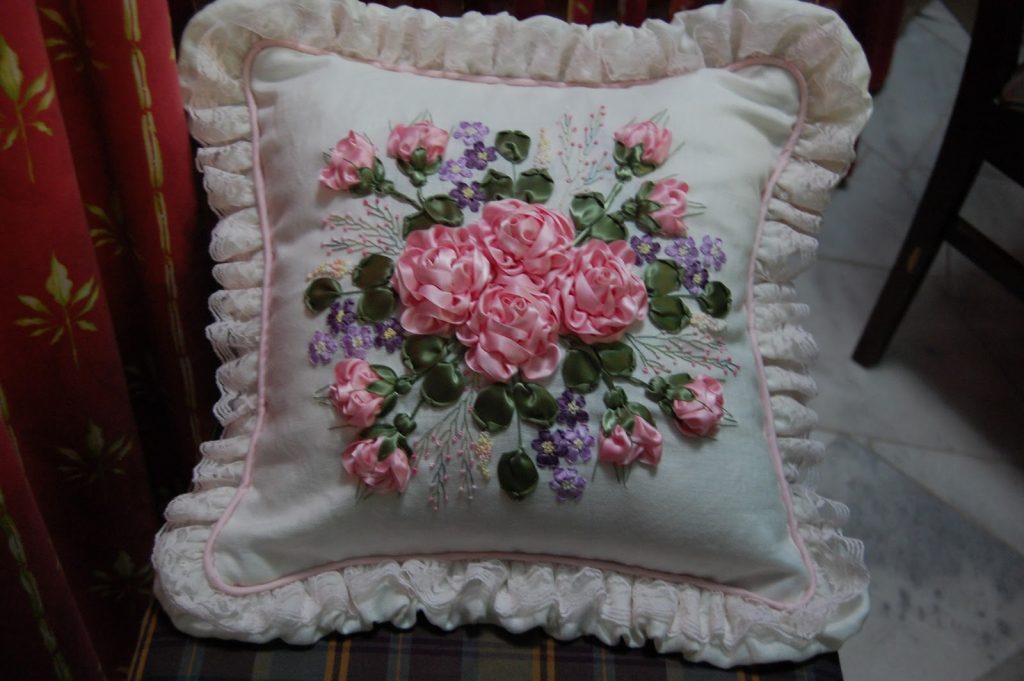 3. Ribbon Embroidery Table Runners
Table runners enhance the look of every table they are spread on. A lot of people prefer the plastic ones as they are easy to clean. However, table runners with ribbon embroidery are something that you cannot take your eyes off. The Online Ribbon Embroidery Classes will teach you to design some beautiful table runners artistically.
Want to know about the other ways of using this adorable type of threadwork? With Hamstech Online's interesting Ribbon Embroidery Online Course, you can learn about all of them from the comfort of your home in your own language as per your convenience.
Enrol in our creative Embroidery Training Courses Online and get your skills recognised by the Government of India through NSDC.
Get all the Excitement through the Hamstech Online Courses APP Today. Download Now!