One of the major style statements that have gained popularity in recent times is to wear t-shirts with slogans printed on them. However, many youngsters also prefer t-shirts where slogans are stitched instead of being printed. The best part of using embroidery stitches is that beside slogans, they can also add other prints on your t-shirt.
Here are some of the embroidery designs you can try to stitch extraordinary designs.
Back Stitch
Backstitch is a stylish hand embroidery design where the main stitch appears on the back side of the cloth. On the back side, the stitch appears to be a single line. It can also be used to add pockets to your t-shirt.
French Knot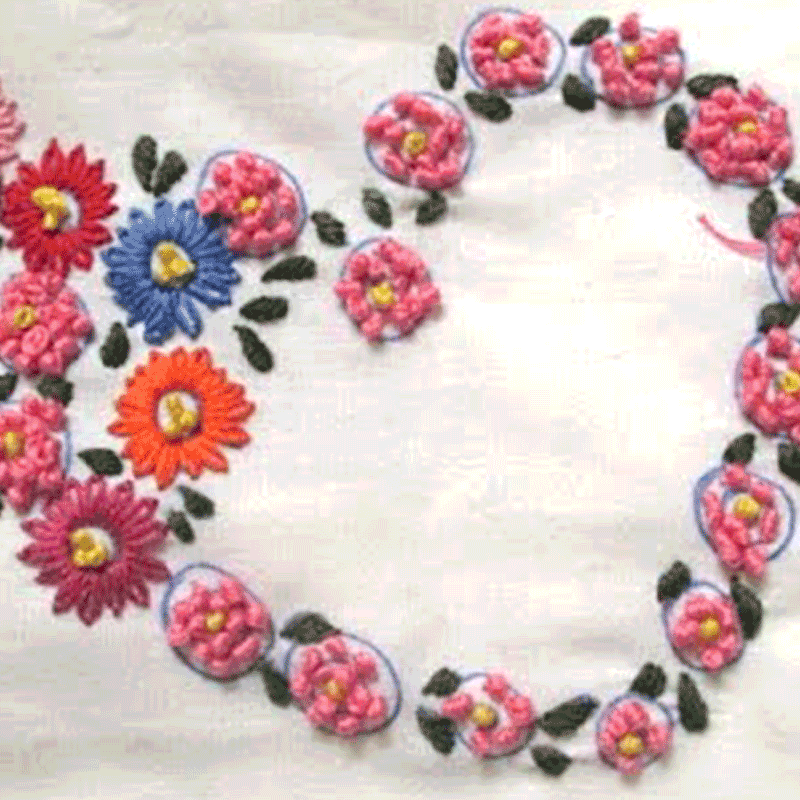 French knot hand embroidery stitches look like tiny roses. To make a French knot, start by inserting a needle in a cloth, then pull the thread to wrap around the needle. Wrap the thread around the needle and the cloth thrice and then push the needle down to get a neat French knot.
Chain Stitch
Chain stitch is used to stitch the design borders on your t-shirt. To create a chain stitch, make small loops of threads and intertwine them together to create a string of chain. It is one of the traditional types of hand embroidery stitches that makes the art of stitching even easier.
Your choice of clothes define your persona and say a lot about who you are! There is no limit to creativity when it comes to customising t-shirts. Get in touch with an online embroidery course today and learn the variety of embroidery stitches.