Out of all the mesmerising landscapes of India, the beauty of Nilgiri Hills will amaze you! This fascinating range of Blue Mountains attracts thousands of tourists every year.
Apart from the lovely weather and exceptional view, something that makes this place famous is the Toda embroidery!
Toda is an artistic traditional embroidery that is stitched using red and black threads on a white cotton fabric. This threadwork has a fine finish that makes this artwork appear like a woven cloth.
Here are the 3 amazing Toda Embroidered garments that you might want to don this year. Check them out:
1. Toda Embroidered Shawl
As we know that Nilgiri, being a hill station, has a cold weather, the local craftsmen use Toda embroidery to design beautiful shawls. These shawls look very pretty are comfortable and can be worn for a classy winter look. Now you too can learn to weave this artistic embroidery on your simple shawls by joining the Hand Embroidery Classes for Beginners online.
2. Toda Embroidered Saree
Many women prefer wearing sarees every day. Out of all the types of sarees, Toda embroidered sarees are different and unique. You can either find this threadwork all over this 6-yard-drape or just on the borders. The Best Embroidery Training Courses will teach you to stitch this beautiful craft with ease.
3. Toda Embroidered Dupatta
As dupattas are usually bright and colourful, they are one of the most preferred choice for a lot of women. You can find many striking dupattas out of which the one with Toda embroidery is something you cannot resist. Now you can modify your dupattas with this type of threadwork by joining the Hand Embroidery Classes Online.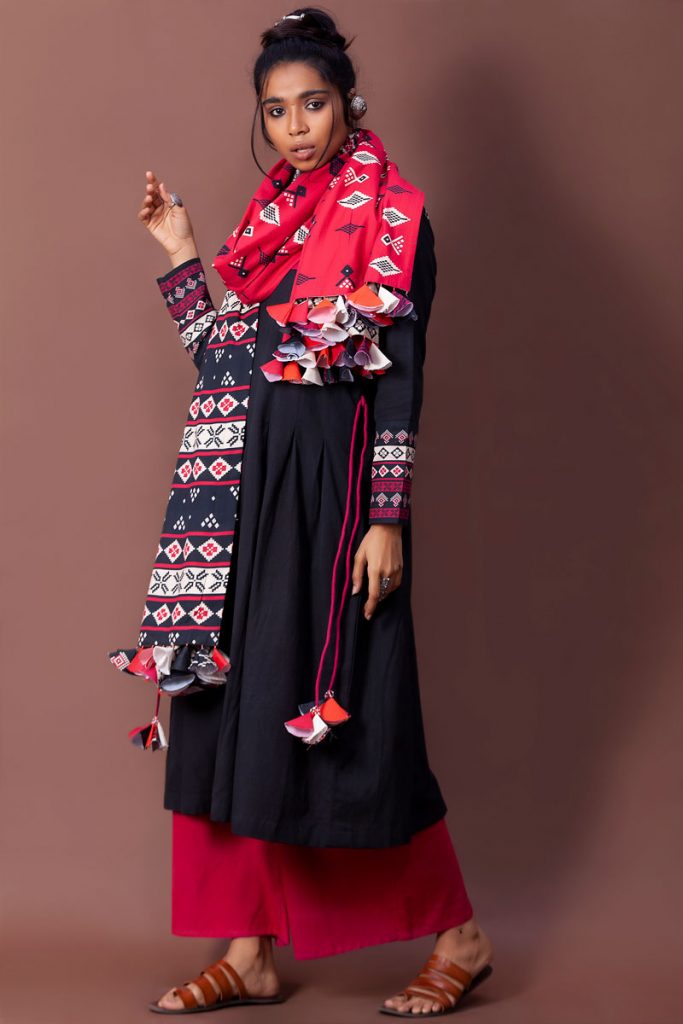 Want to learn more about the different types of traditional embroidery? With Hunar Online's latest Embroidery Training Courses, you can learn all about Chikankari, Phulkari, Kasuti, Banjara, Kantha and many other types of thread work through easy video lessons.
Enrol in our creative courses today and learn a new skill from the comfort of your home. Now your skills can also get recognised by the Government of India through National Skill Development Corporation!
Get all the Excitement through the Hunar Online Courses APP Today. Download Now!