Some of the pant styles that we used to watch celebs wearing in 70's or 80's Bollywood movies are making a huge comeback. They were usually trousers with unusual prints and patterns. What amazed us was the way the people in those decades donned these unique styles.
These pants are not worn on a regular basis, however, when attending a retro-themed party, many people love to wear them and make a statement.
It is difficult to find them in the market and if you want to flaunt these styles, you can design them yourself through a course in Dress Pattern Making Online.
Here are the 3 Garment Making ideas to design retro-style pants. Check them out:
1. Polka Dot Pants
Polka dot pants look cute and interesting. Several actors have worn polka dotted dresses in hit movies. Now you can learn to make trendy designer pants by learning about them at the Western Garment Creation Courses Online.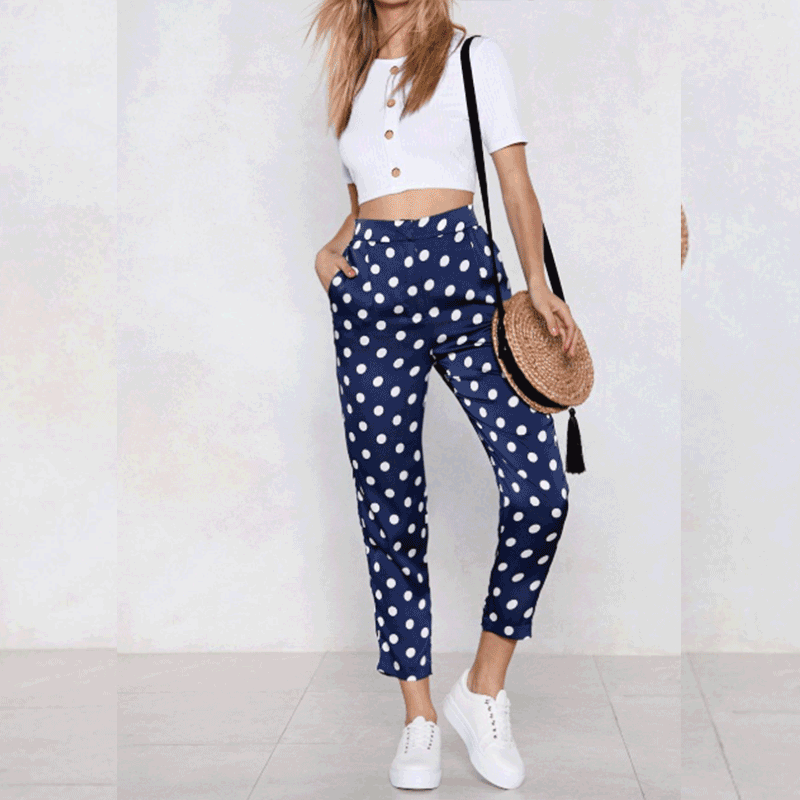 2. Flared Pants
Flared pants are quite similar to palazzos. They are mostly loose towards the bottom and tight fitted above the knees. Now you can learn to create some lovely retro-style flared pants by joining the courses that teach Western Garment Creation Process Online.
3. Checkered Pants
Checkered pants look classy and sophisticated. From simple to fancy designs, you can learn about all of them at the Garment Creation Courses Online.
Want to know more about retro pants? With Hamstech Online's latest Western Garment Creation Courses Online, you can learn about all of them from the comfort of your home. Enrol in our creative courses and get your skills certified by the Government of India by NSDC.
Get all the Excitement through the Hamstech Online Courses APP Today. Download Now!