Indian handlooms are famous for their richness, variety and quality. Each garment is made from unique textiles using beautiful colours and prints that are inspired by nature, architecture, rural life, geometric patterns and so much more. Hence, these clothes are different from all the foreign outfits.
You must have worn many beautiful designer outfits but, did you ever think about the different fabric designing techniques used in enhancing these garments. Now you can learn about all of them from the comfort of your home and get certified by the Government of India, only with Hunar Online's latest government-recognised courses.
Here are the 3 basic things you can learn from our fabric designing courses. Check them out:
1. Tie and Dye
From tying a garment in different ways to preparing a dye bath and coloruing your outfits, you can learn about of them with our interesting Tie and Dye Courses.
2. Fabric Printing
Our innovative courses in Fabric Dyeing & Printing will teach you all about the artistic screen printing, trendy block printing, unique batik printing and so many other techniques.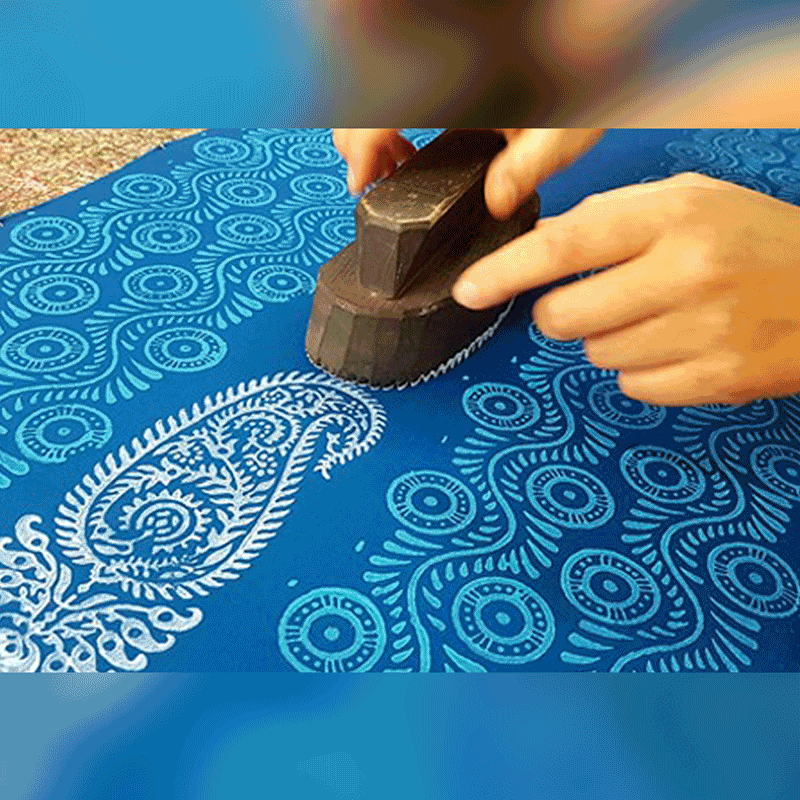 3. Fabric Painting
Learn all the creative and easy ways of painting the different types of traditional paintings such as Kalamkari, Warli, Madhubani and much more. Be a part of our Fabric Designing Online Training and give yourself a chance to learn something new and interesting from the comfort of your home.
Just like these, there are many other ways of beautifying a fabric. Now you can lean about all of them with our brand new courses and get your skills certified by the Government of India.
Get all the Excitement through the Hunar Online Courses APP Today. Download Now!