Did you know, the word denim is originated from the French word "De Nîmes" which means tough or strong! The denim fabric was initially used to make jeans. However, with the change in fashion trends, this material is now used to design almost every type of garment.
From stylish dresses, shirts, jackets, trousers, skirts and more, you can find a lot of outfits that are made from denim. You can also add a striking effect to these denim outfits through embroidery!
With Hamstech Online's latest government-recognised embroidery courses, you can learn to design them all from the comfort of your home.
Here are 3 most trending denim garments with embroidery that you can learn to craft with our creative Embroidery courses. Check them out:
1. Denim Jacket
A denim jacket is a stylish garment that goes well with almost every dress. The best part of these jackets is that they can be worn in every season. You can use different types of embroidery to add a traditional touch to these jackets. Our latest Embroidery Training Courses will help you learn this anytime, anywhere.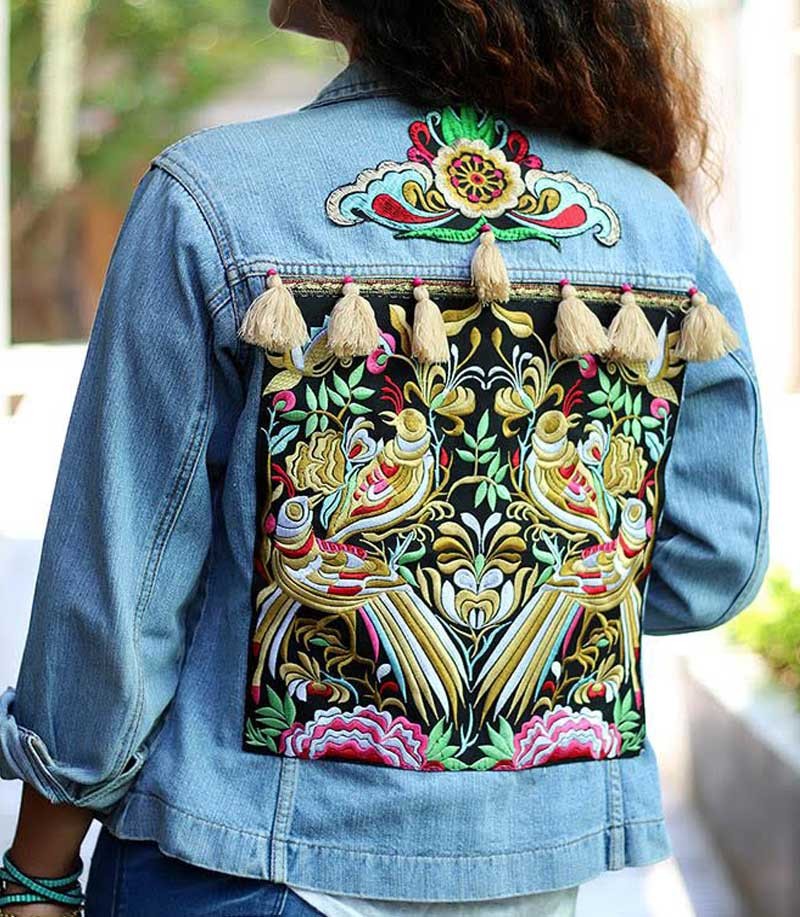 2. Denim Sarees
There are a lot of beautiful sarees out there but, a denim saree is something you must have in your closet. These will keep you warm and give you a trendy look. However, a denim saree with embroidery would definitely enhance your style. Now you can learn to design this stylish outfit with our latest Online Embroidery Courses in the language of your choice.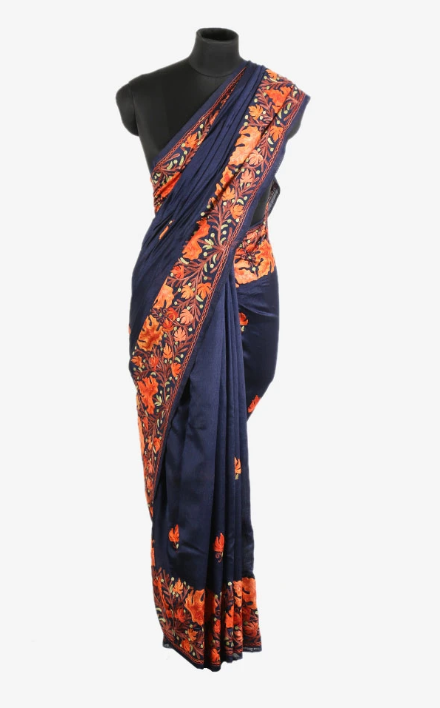 3. Denim Dresses
A denim dress is one of the trendiest outfits that is found in a lot of women's wardrobes. These dresses are usually simple and plain but, you can adorn them with beautiful ribbon, smocking, traditional and simple embroidery. Our brand new Online Embroidery Training Courses will help you enhance your simple denim dresses through easy video lessons.
Just like these, there are many other garments that can be enhanced with embroidery. Our latest Hand Embroidery Classes Online will help you learn the different types of embroidery patterns anytime, anywhere.
Enrol in our courses today and get your skills recognised by the Government of India through National Skill Development Corporation!
Get all the Excitement through the Hamstech Online Courses APP Today. Download Now!